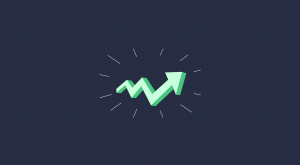 If you've been looking for modern, fully editable PowerPoint graphics and shapes to design better presentations, look no further.
In today's post, I am giving you access to my personal library of free PowerPoint graphics. Inside, you'll find 37 slides loaded with 2D and 3D shapes, objects, arrows, boxes and more.
Use them to get your message across, illustrate your slides, and, most importantly make a great impression!
Here's how this article is broken down:
✅ A sneak peak of your PowerPoint graphics and shapes
✅ Concrete examples on how to use the shapes (so you can make the best use of them)
✅ How to edit the PowerPoint shapes
✅ Download the template
✅ A premium presentation template loaded with stunning illustrations
Let's jump right in… 🚀
Your Free, Editable PowerPoint Graphics & Shapes
Here's a quick taste of how these illustrations look like (and in just a moment I'll show you exactly how you can use them on your slides):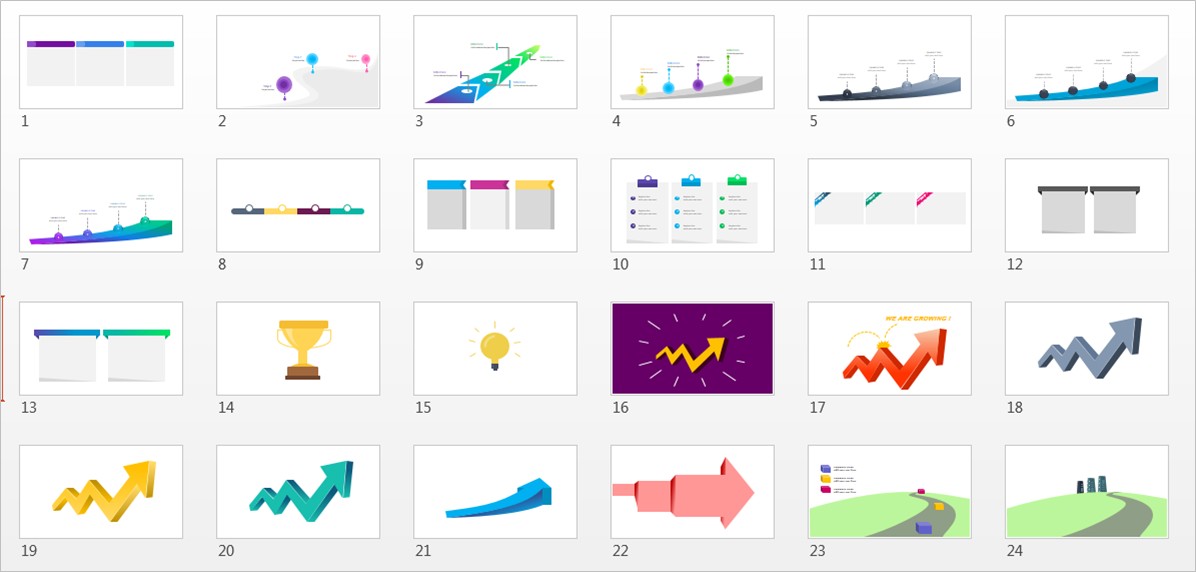 How You Can (and Should) Use These PPT Graphics

Wondering how to best use these graphics for your presentations? I've listed a few useful examples for you below.
Use Boxes to Present Your Company's Services
You can use these colorful boxes to present your services in a sales presentation.
Integrate These Graphics to Introduce a Process or a Content Plan

For example, you can use the elements below to introduce a brainstorming session, steps of a process or a project, or even the content structure of your presentation: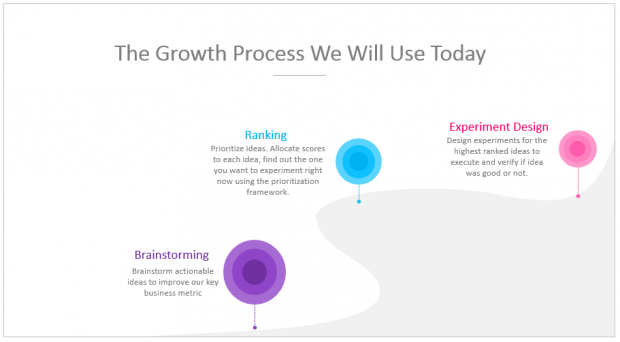 You can also use one of the two graphic elements below: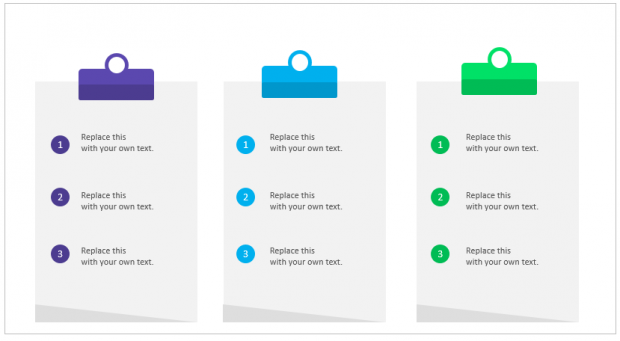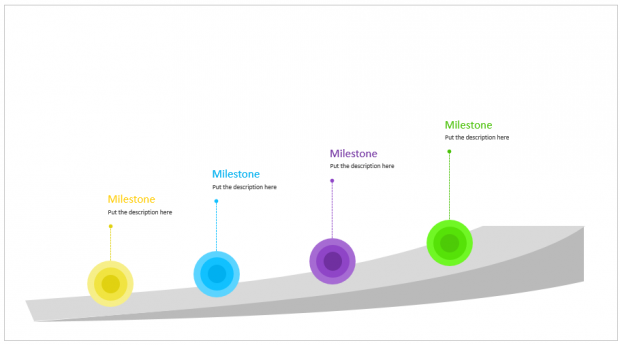 Integrate Slide Headlines
Here's an example with a world map slide: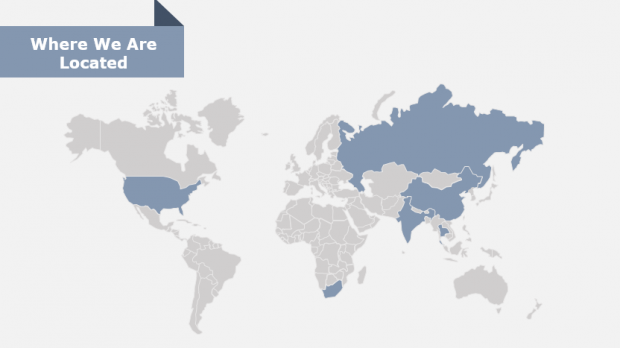 Illustrate Your Point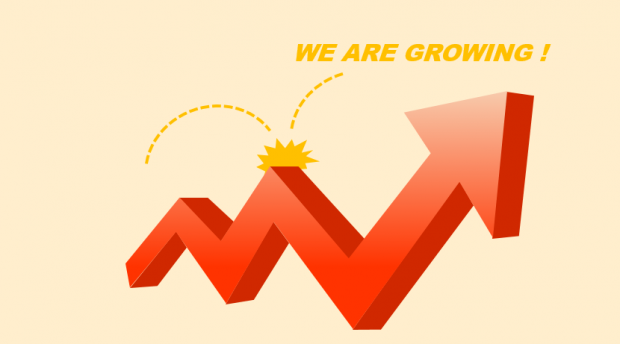 Pump Up Your Cover Slide
You can use some of the PowerPoint shapes to illustrate a cover slide and display your text. For example: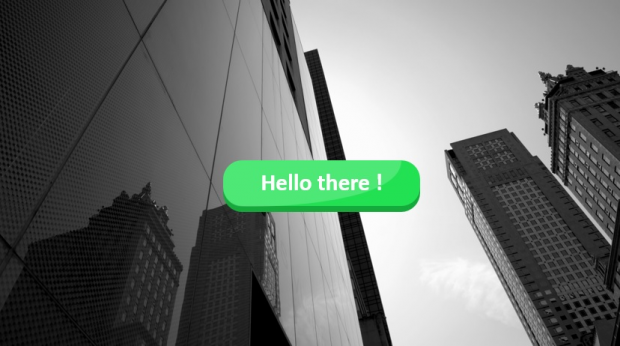 Upgrade Your Presentation Sections & Transition Slides
If you are making a corporate presentation (such as a marketing report or a business plan), then having clear section breaks is a must.
See, section breaks help you structure your deck, and make it easy for your audience to follow through, as they'll be able to visualize where you are at in your presentation.
Here are two examples: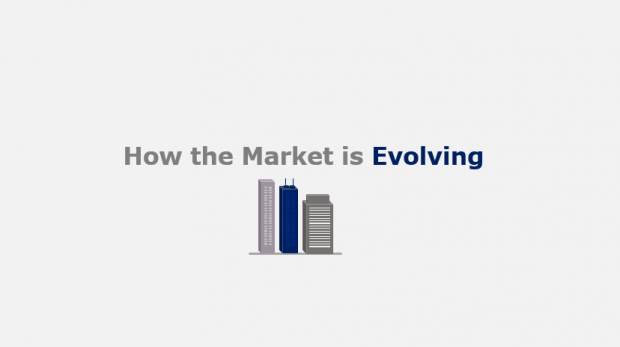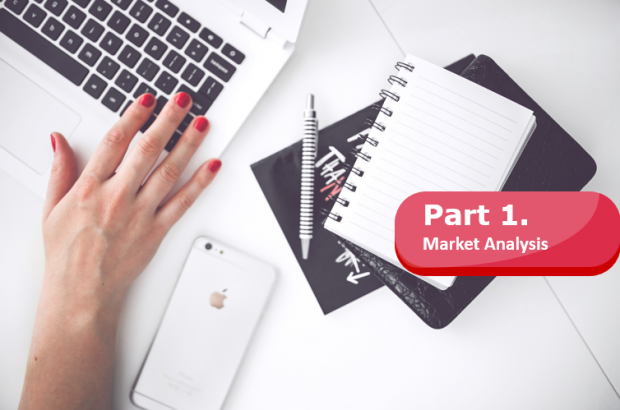 Wrap Up a Clear, Benefit-Oriented Value Proposition
If you're making a presentation aimed at convincing someone, then having a crystal clear value proposition is crucial.
Your value proposition is a clear statement that explains how your product/service/idea solves your customers/colleagues/boss' problems or improves their situation….
If you were trying to pitch your business to a prospect, here's how you could use some of the shapes I've included in the bundle: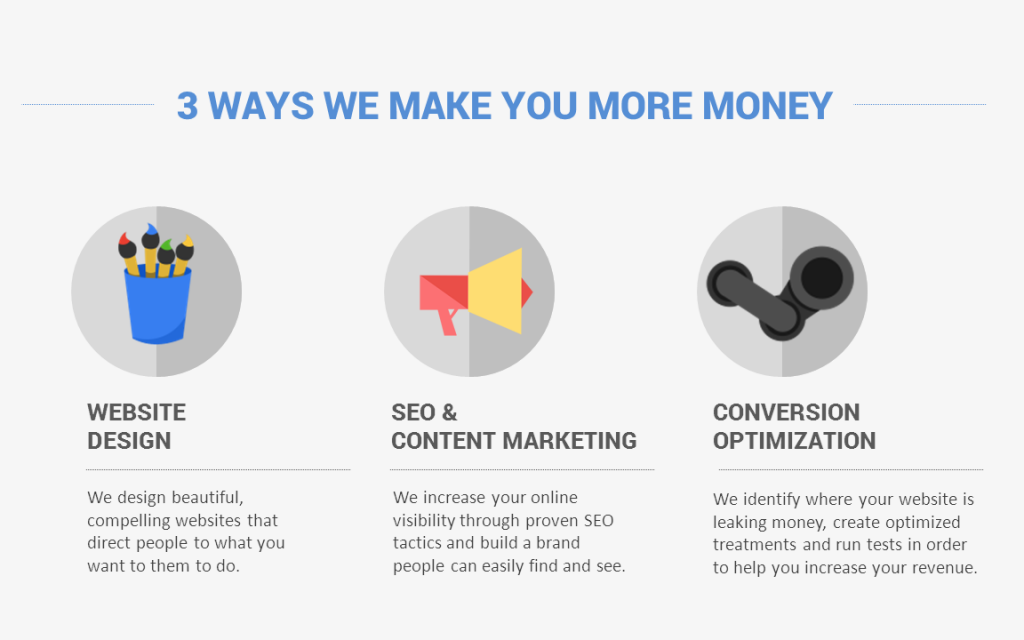 Here's another example: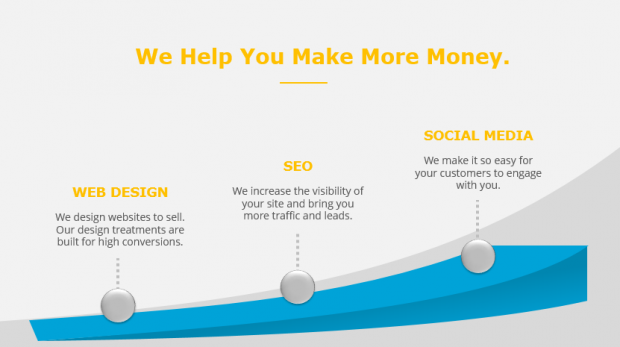 Maximize Data Visualization
Let's say you're doing a pitch deck to convince investors to give you some money in your company… Here's one way you could present data-rich information related to the size of your market: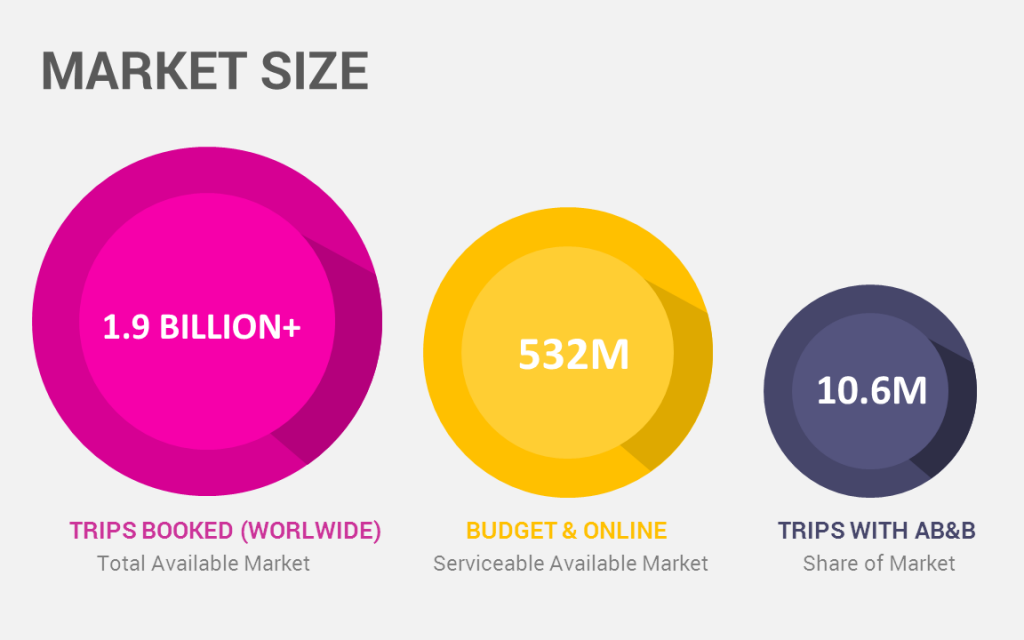 Here's another variation: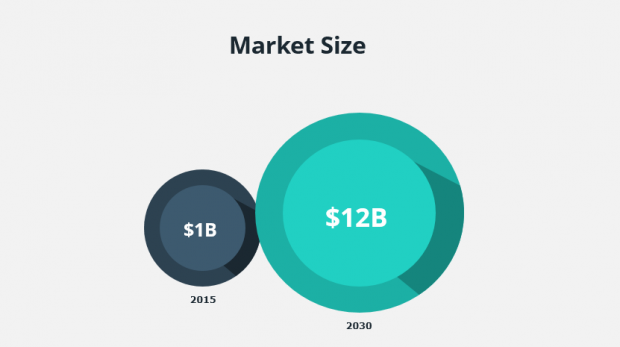 Note: This slide is based on Airbnb's first pitch deck "market size" slide.

Present Milestones
You can use the shapes to present milestones or project schedules in a clearer way.
How To Use These Presentation Graphics 
Like I mentioned earlier, the graphics included in the bundle are 100% editable. They consist of several shapes that are grouped together.
These shapes are "grouped", so you can move, enlarge or reduce them as one whole entity. If you want to edit one area of the graphic, just ungroup it and modify the specific part you'd like.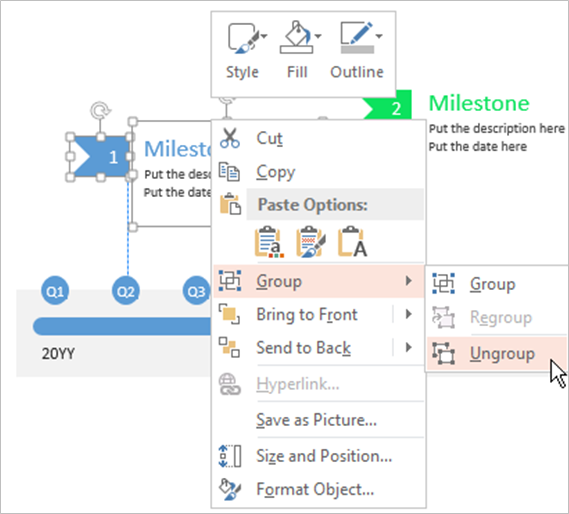 Download Your Free Presentation Graphics Bundle 
Let's just recap for a second what you're about to get your hands on:
*Modern, good looking PPT graphics and shapes (that don't look like they're coming straight from 1998)
*100% free
*Fully editable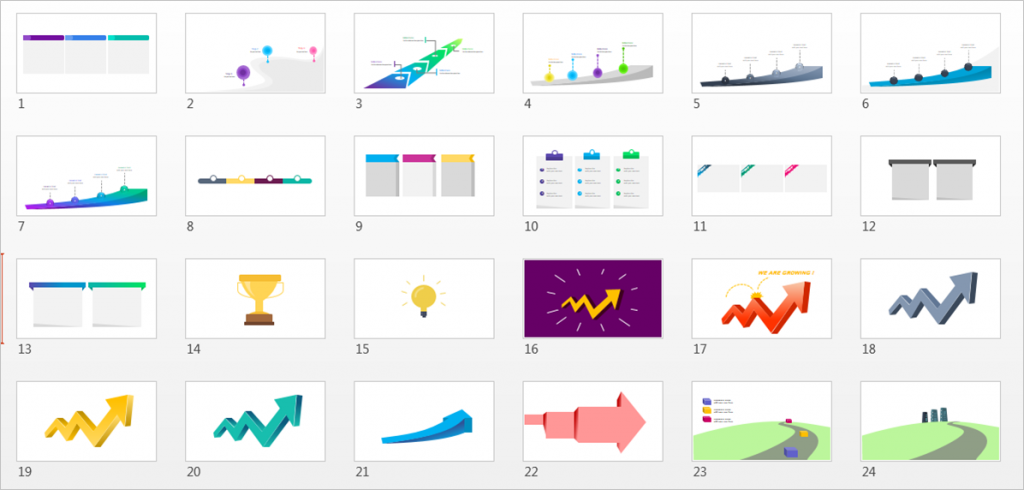 Click here to download your template
(click right > save as)
Introducing PPTPACK, a premium presentation template pack that works in the real world
Maybe you're a business professional, a sales rep, or an early-stage founder… And the truth is, you probably don't have the time to improve your presentation design skills.
And who could blame you…
You've got 99 other things to do:
Preparing for your next webinar

Crafting business proposals
Executing your annual strategy
Planning for your next fundraising roundHiring a team
And so on…
But here's the kicker:
If you're reading this, you already know something many people don't:
Memorables presentations can unlock opportunities. 
Whether that's winning new clients, convincing investors, or persuading your boss to approve your strategic plan.
Yes, beautiful, clean, and clear slides can help you get your message across and make an amazing impression.
I know it, because I've done it.
And that's why I've created PPTPACK, a premium slide template that includes fully editable slides, graphics, and illustrations you can customize to build gorgeous presentations. In a fraction of the time it takes others.
Who am I?
My name is Clemence Lepers. I've been making presentations for over 10 years. I've done presentations at every scale, and know exactly what you can focus on to get the best results possible with your limited amount of time.
And that knowledge is all wrapped up in this presentation template.
Want more beautiful, editable illustrations to design gorgeous slides (10X Faster)?
When you're having high-stake meetings all year long, being able to quickly crank out quality presentations without spending your entire weekend or hiring an expensive designer is a must.
Presentation templates help people of all talent ranges to create fantastic presentations fast.
And there's one template on the market that offers amazing editable illustrations. But don't take my word for it, judge by yourself instead: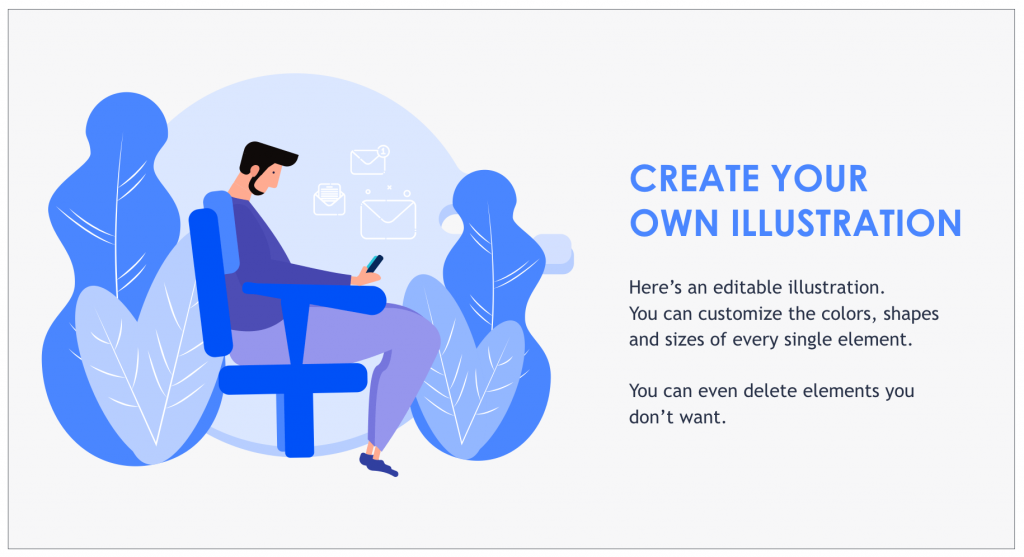 With endless design possibilities, functional slides and a recent bundle update, Massive X toke the business of presentation templates to a whole new level of professionalism and creativity.
Massive X is a Designer-Made, Fully Editable Presentation Bundle
Not only it includes hundreds of unique, practical slides you can use for multiple purposes (business reviews, strategy presentations, marketing reports, seminar slides, etc…).
It's loaded with gorgeous, 100% editable illustrations: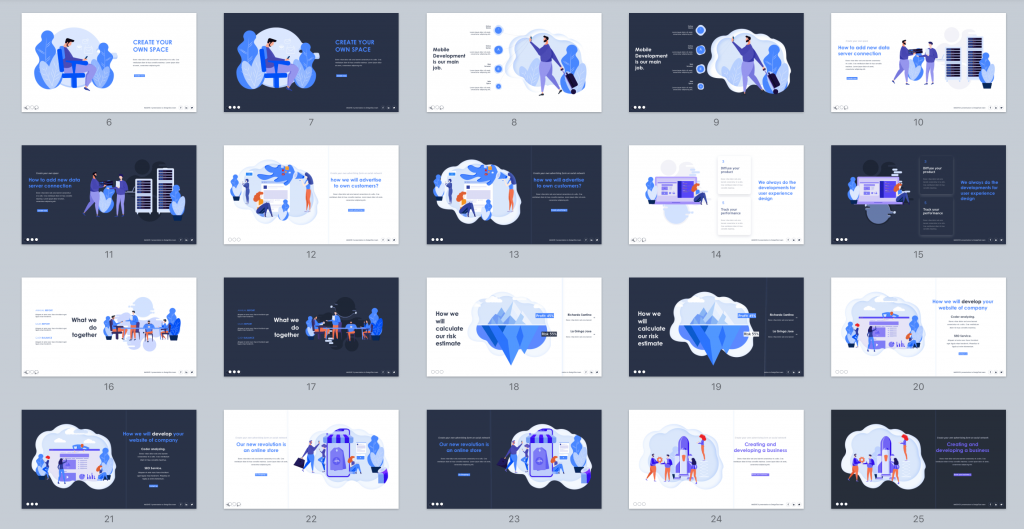 Why 100% editable?
Well, because these illustrations are made out of multiple, individual elements that are then put together. And you can edit the color, size and shape of every single one.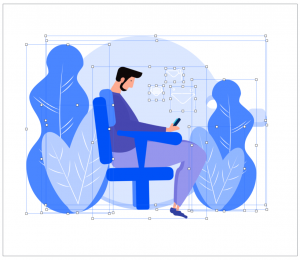 And what's  so powerful about that is that you can customize every single illustration according to your colors. Company colors, or just colors you wish to use for a specific purpose. The choice is yours.
I'll show you an example.
Let's say that you work at Stripe (an online payment processor, a bit like PayPal).  Now, here is the color code of Stripe:

Because all the illustrations of Massive X are completely editable, you can customize the slide I've shown you before and make it match the color palette of Stripe. And now, here's how the illustration looks like after a complete customization: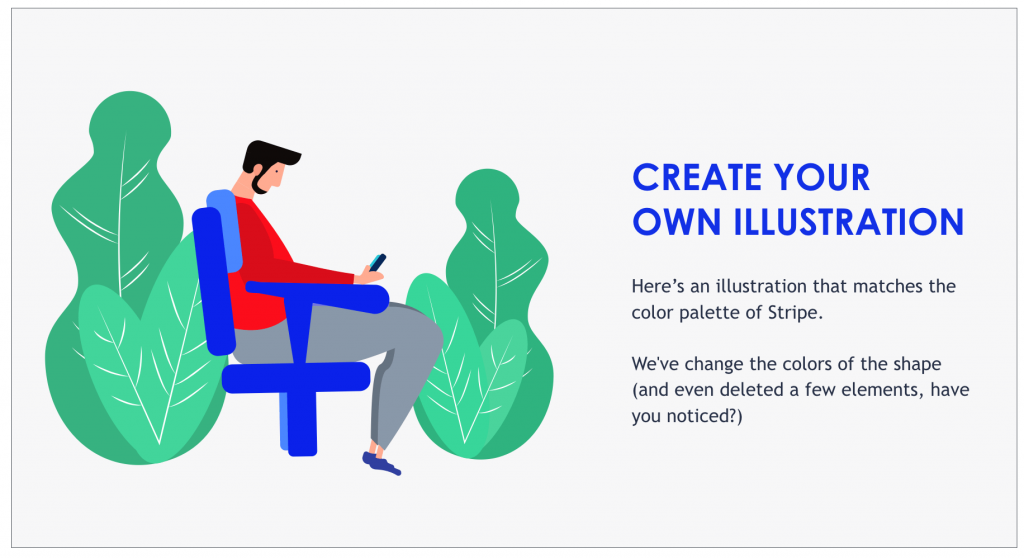 Interested? Here are a few details you may be interested in looking at:
Massive X PowerPoint Template Key Features
290 unique PowerPoint slides
Embedded slide animations and effects (you can decide to use them or not)
100% editable, beautiful flat graphics
12,000 icons
15 color variations
And you can get this stunning template for the price of a movie ticket (yes, really).
Affiliate Disclosure. PPTPOP is a participant in the Envato Affiliate Program, and we get a commission on purchases made through our links (it doesn't cost you anything).