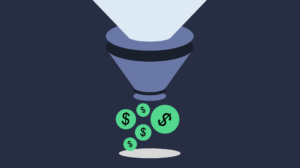 Grab this modern and fully editable marketing presentation template. Inside, you'll get access to 23 slides (for PowerPoint, Keynote, and Google Slides).
Use them to present marketing plans, strategies, or initiatives in a clear and professional way.
Let's dive in…
How to use the marketing presentation template
Before we get into the template, let's quickly review what you can use it for (so you know exactly how you can use it to your advantage).
You can use leverage it to show customer acquisition funnels, explain, tactics, and more generally, breakdown a marketing strategy:
↳ Objectives (where you want to go)
↳ Data (use available data to identify challenges and opportunities)
↳ Constraints (understand both internal and external limitations)
↳ Strategy (your plan based on previous factors)
↳ Tactics (the exact things you'll execute)
The marketing presentation template
Here's how the complete template looks like:

Inside, you'll get access to graphics you can fully customize to match your brands colors.

Like this one:

Here are the links to access the template:
Want to take your presentation game one step ahead? Read this.
I've created
PPTPACK
, a premium presentation template kit for business professionals, students, and founders looking for one thing:
Create gorgeous slides that get their message across in a fraction of the time it normally takes.
The presentation kit
includes fully editable slides, graphics, and illustrations that work in the real world. If this sound like something that could help you, you can check out the template below: