Editable PowerPoint graphics and shapes can help you design attention-grabbing slides fast.
So if you've been looking for that small extra boost to make better presentations, you're going to love today's post.
I am giving you access to
my personal library

of free PowerPoint graphics. Inside, you'll find 37 slides loaded with 2D and 3D shapes, objects, arrows, boxes and more.
Use them to get your message across, illustrate your slides, and, most importantly make a great impression!
I've also included examples below so you can make the best use of these graphic designs and illustrations.
Your Free, Editable PowerPoint Graphics & Shapes
Here's a quick taste of how these presentation graphics look like (and in just a moment I'll show you exactly how you can use them on your slides):

How You Can (and Should) Use These PPT Graphics

Wondering how to best use these graphics for your presentations?
I've listed a few useful examples for you below.
Let's get started…
Use Boxes to Present Your Company's Services

You can use these colorful boxes to present your services in a sales presentation.

Integrate These Graphics to Introduce a Process or a Content Plan

Use these elements to introduce a brainstorming session, steps of a process or a project, or even the content of your presentation: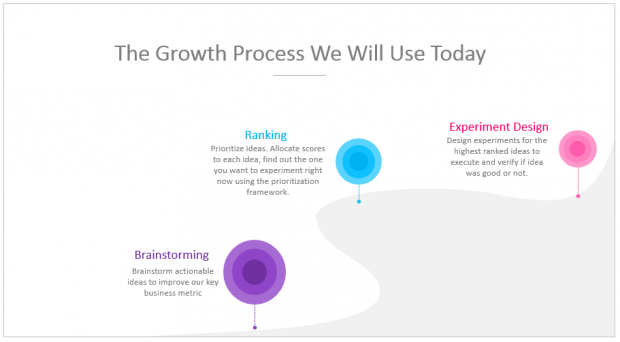 You can also use one of the two graphic styles below: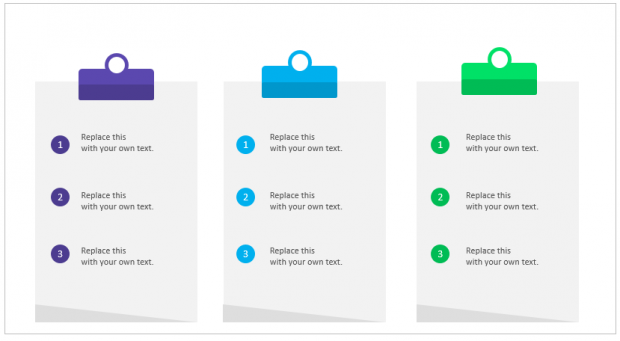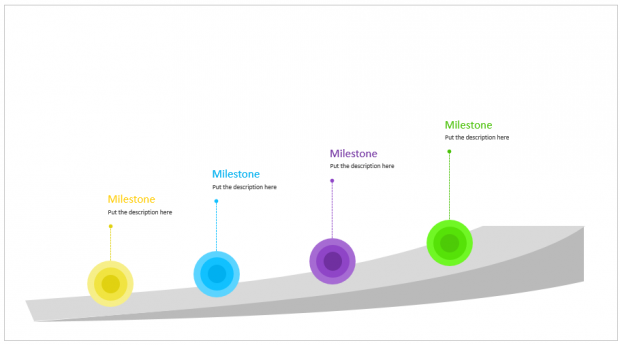 Integrate Slide Headlines

Here's an example with a world map slide: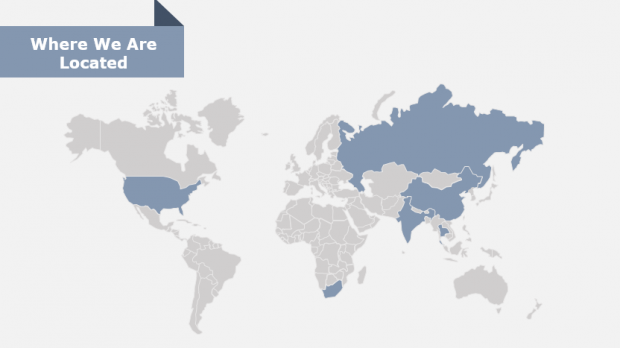 Illustrate Your Point
 
Upgrade Your Presentation Sections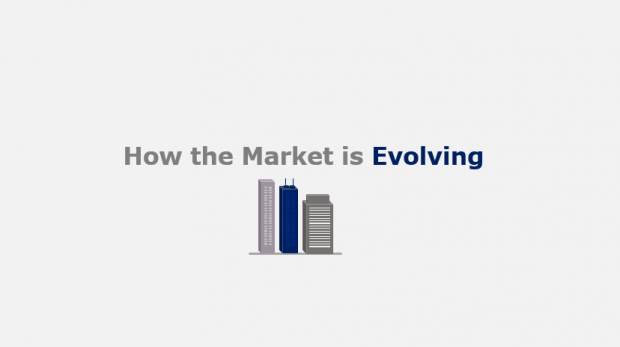 Pump Up Your Cover Slide
You can use some of the PowerPoint shapes to illustrate a cover slide and display your text: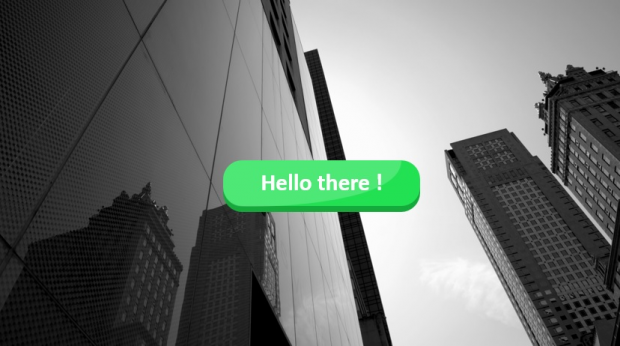 Add Clear Titles to Your Break Slides
If you are making a long-form presentation (such as a business plan), then having clear section breaks is a must.
Section breaks help you structure your deck, and make it easy for your audience to follow through, as they'll be able to visualize where you are at in your presentation.
 
Wrap Up a Clear, Benefit-Oriented Value Proposition
Your value proposition is a clear statement that explains how your product/service/idea solves your customers/colleagues/boss' problems or improves their situation….
If you were trying to pitch your business to a prospect, here's how you could use some of the shapes I've included in the bundle:

Here's another example:
 

Maximize Data Visualization
Let's say you want to do a pitch deck to convince investors to invest in your company….
Here's one way you could present data-rich information related to the size of your market:

Here's a variation: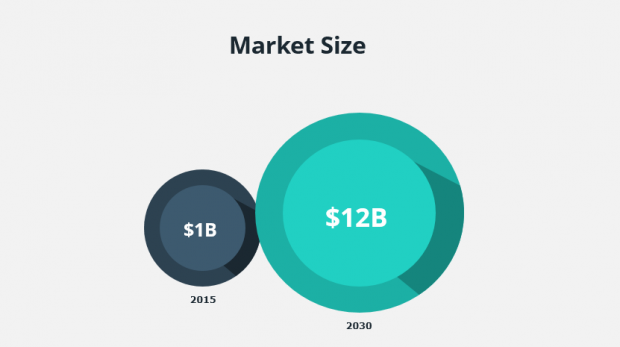 Present Milestones
You can use the shapes to present milestones or project schedules in a clear and concise way.
 
How To Use These PowerPoint Graphics 
Like I mentioned earlier, the graphics included in the bundle are 100% editable.
They consist of several shapes that are grouped together.
These shapes are "grouped", so you can move, enlarge or reduce them as one whole entity. If you want to edit one area of the graphic, just ungroup it and modify the specific part you'd like.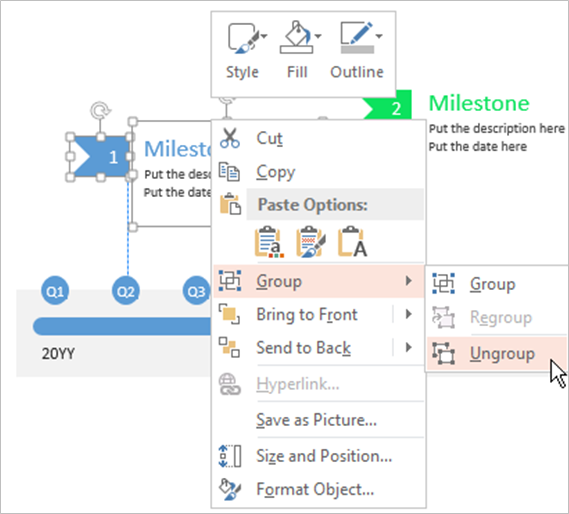 Download Your Free Presentation Graphics Bundle 
If you'd like to download this PPT bundle, I am going to ask you one simple favor:
Share this article with your network.
I know, I know…
You hate it.
But let's just recap for a second what you're about to get your hands on:
*Modern, good looking PPT graphics and shapes (that don't look like they're coming straight from 1998)
*100% free
*Fully editable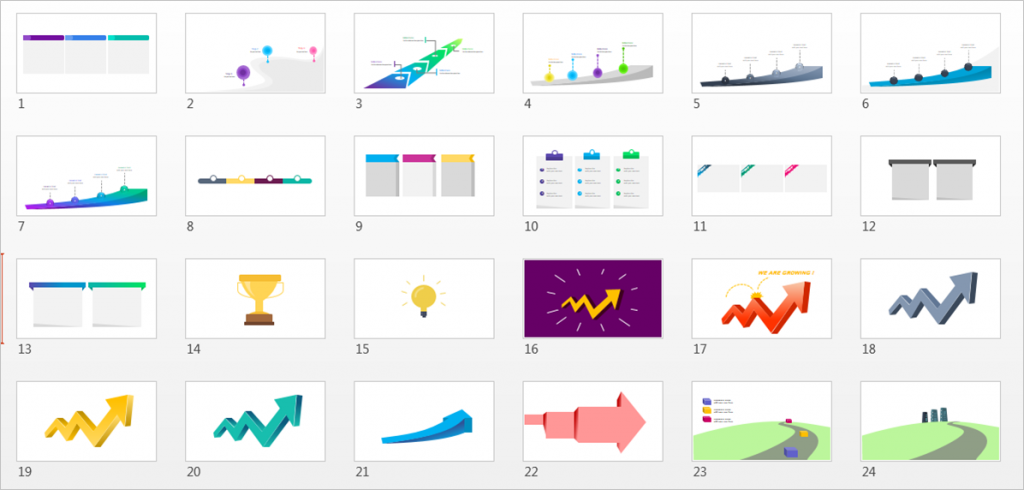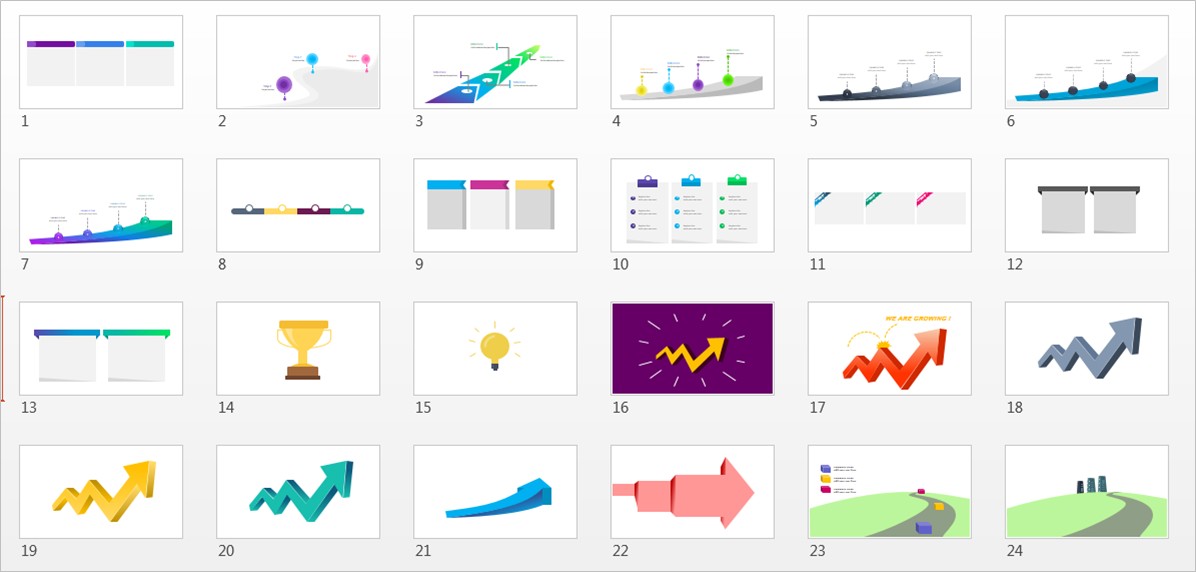 I am giving it away in exchange of some sweet traffic to my website.
You share this post on your social network.
You get your bundle.
I get traffic.
You're happy.
I'm happy.
(And look: you can still delete the post on your social media account if you believe this template brings little or no value to you).
Deal?
Simply use of one of the share buttons to access your slides instantly.
You're awesome 🙂
Additional Resources
PPTPOP's best resources: a hand-curated list of articles, templates, and life-changing resources that will help you become a better you.
The best presentation templates available out there. For business presentations, marketing, pitch decks, and more.