Infographic
20
9 Effective Presentation Tips That Simply Work [Infographic]
Let me guess, you're keen to lean a few useful presentation tips that'll give your slide deck that extra boost?
You see my friend, chances are that your presentations are designed to produce sales, convey ideas, educate people, or get them to make a decision.
But whatever your goal is, you'll never succeed at reaching it if you can't create an effective presentation that's hell bent on conveying a clear message that creates value for your audience.
Still skeptical? Read on.
According to a new new Prezi survey, 70% of employed Americans who give presentations say presentation skills are critical to their success at work.
70% ufff….
To me, this finding reflects just how important (and overlooked) making great presentations is to one's career.
Before we dig deep into the presentation tips infographic, I want to spend a quick moment with you to look at the # 1 reason why presentation skills are just so overlooked.
The importance of presentation skills: here's why
The problem of 80% of business presentations?

Look, bad presentation skills have hidden costs.
You might be wondering:
"Hidden costs, what hidden costs?"
I'll tell you:
A weak VC pitch…Investors don't understand how you actually make money or make them money.
Hidden cost

: you fail at showing your value to investors. You fail at raising funds for your startup.
A lame sales presentation. Your prospect doesn't understand how your solution can benefit to HIM and improve HIS business. He leaves the meeting room saying "we'll be in touch" and you never heard from him again.
Hidden cost

: you lost a potential business
A 48-slides long executive presentation that fails at convincing your executives to take the right decision:
Hidden cost

: no decision or a bad decision that can negatively impact their business.
See where I'm going with these hidden costs?
To show you how you can create great presentations, I've created an infographic that breaks down all the steps you need to follow.
Here's what you'll learn in this infographic:
How to set a specific, crystal-clear goal for your deck

How to build a compelling message and get it across

How to design simple, good looking slides, even if you're completely clueless about design

How to deliver and open with a bang so you hook your audience from the very first sentence
9 Presentation Tips That'll Juice Up Your Deck







Conclusion – How to Make Great Presentations?
Let's recap here… effective presentations boils down to these 9 tips:
1. Know your audience [Relevancy]
2. Know your goals [Relevancy]
3. Craft a compelling message [Value]
4. Create an outline [Clarity]
5. Arrange your slide elements [Clarity]
6. Pick a color theme [Design + Consistency]
7. Leverage the use of visual elements [Design + Consistency]
8. Hook your audience [Persuasion]
9. Measure effectiveness [Tracking & Improvement]
HAHA, so clearly… there's still a bunch of work to be done.
Too many presentations are just focused on getting people notice unimportant details that won't fix their problems, benefit to them or help them in some way. There's too much fluff, too much fat, and not enough meat.
Help them get more of what they want. Educate them. Get 'em to learn something that can benefits to THEM. Don't talk about you, talk about what you can do for THEM.
Always start asking yourself:
How will you improve their business?
How will you educate them on a specific topic they're interested in?
How will your skills/services/products will make their life better?
Start from there, identify what needs to be covered in your deck to reach these goals, and you'll be set to deliver effective presentations that make sense.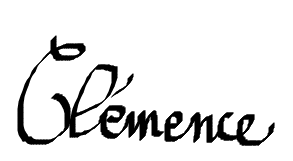 Infographic references
Is that it? Hell no!
Don't leave right away my friend, I've got some extra goodness in my pocket. Here are PPTPOP's best articles, on a silver platter, just for you:

Share this infographic: