Let me guess:
You are looking for editable, beautiful PowerPoint templates to give your presentation slides that little extra boost they've been waiting for.
Is that just right?
If then, you'll love today's post.
It includes a free, customizable SWOT template that'll help you save time, build a simple, effective SWOT analysis and stand out in front of your audience.
You'll find below a screenshot of your template.
But first…
What is a SWOT Analysis And Why Do You Need One?
The purpose of a SWOT analysis is to help you identifying your business's strengths and weaknesses, as well as the opportunities and threats it faces in the marketplace.
Said differently:
Strengths + weaknesses = internal to your company
Opportunities + threats = external factors
A SWOT analysis guides you to identify your organization's strengths and weaknesses (S-W), as well as broader opportunities and threats (O-T).
Developing a fuller awareness of the situation helps with both strategic planning and decision-making.
With that cleared up, let's check together what I've got for you today…
Here's screenshot of the SWOT template pack: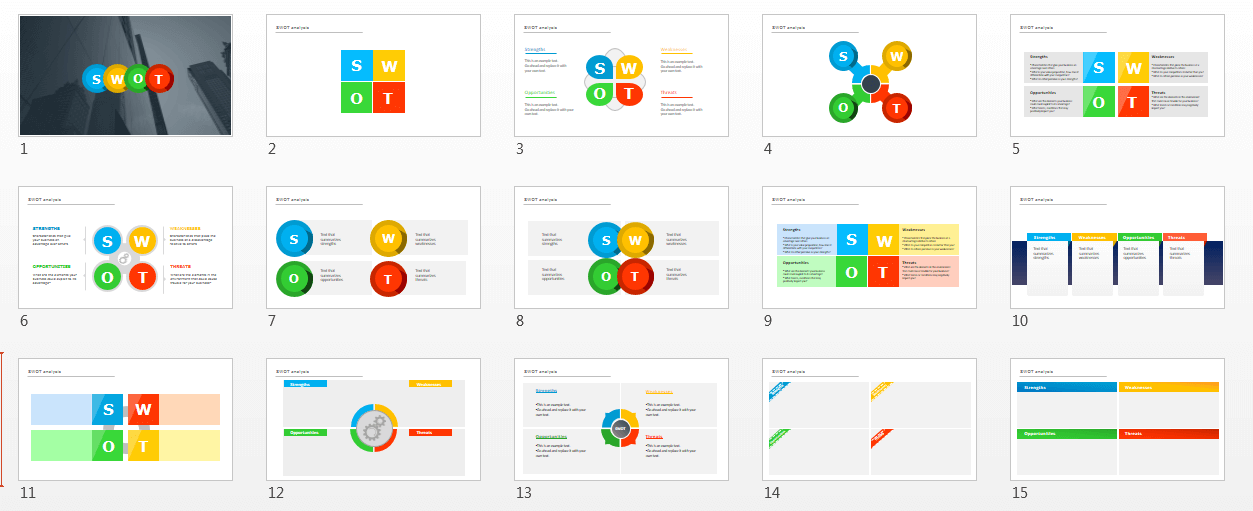 It's 100% editable and includes 100+ different PowerPoint design variations.
Here's a sneak peek of what you'll get: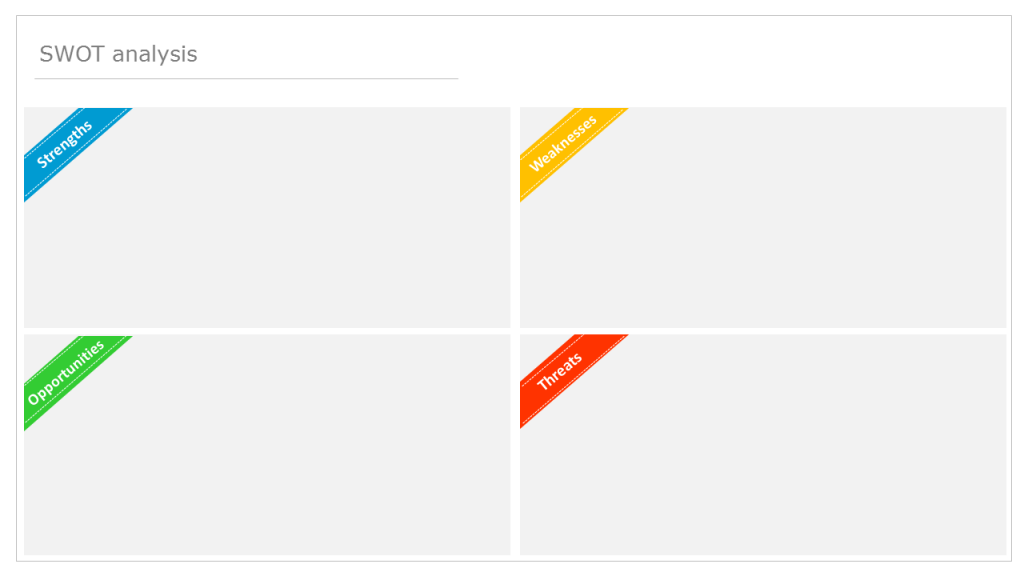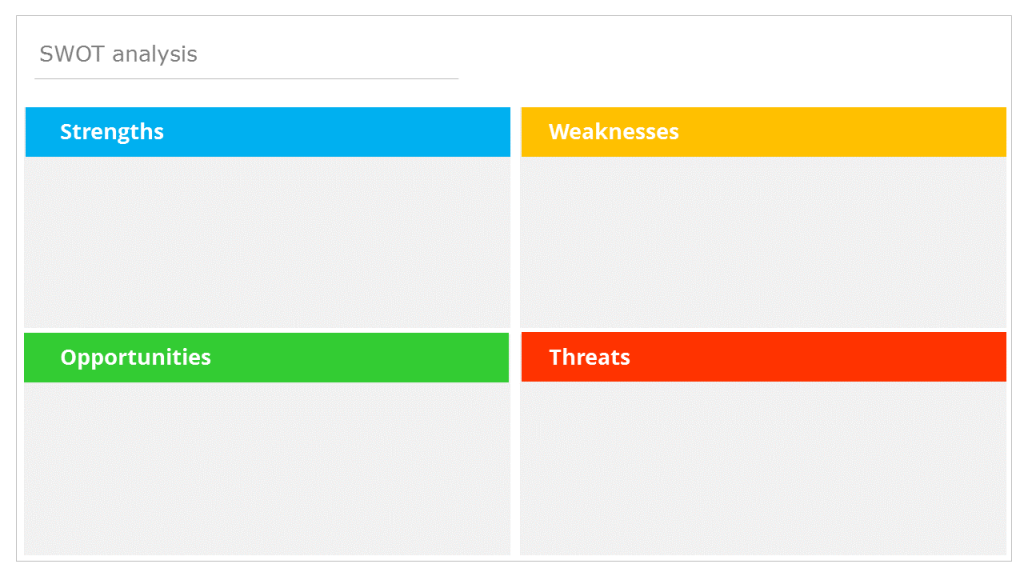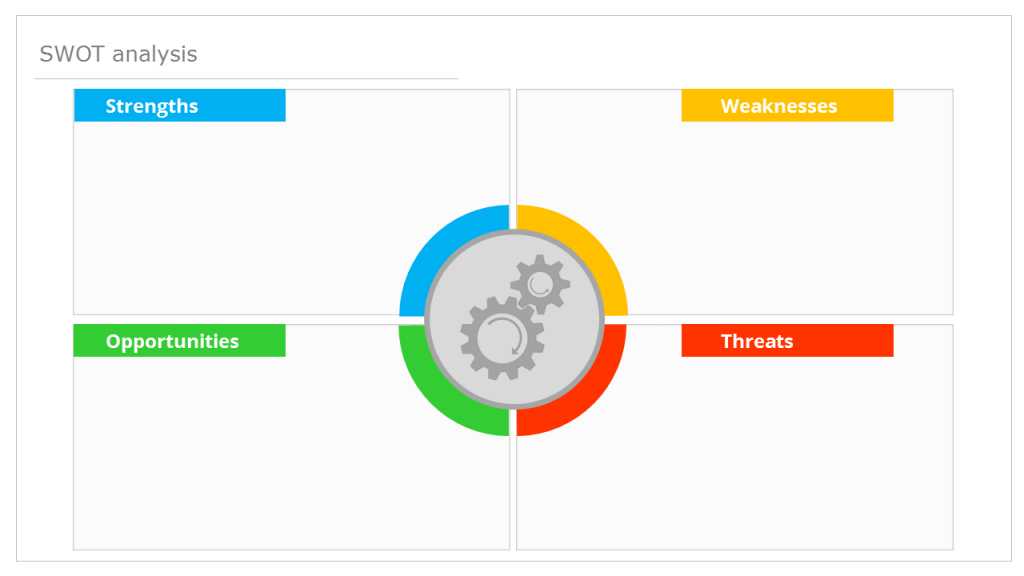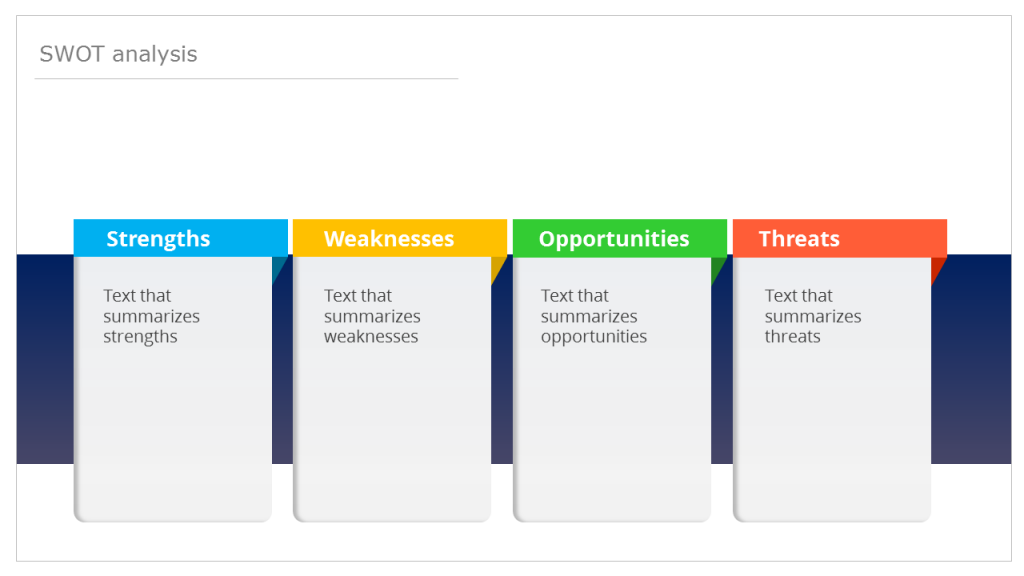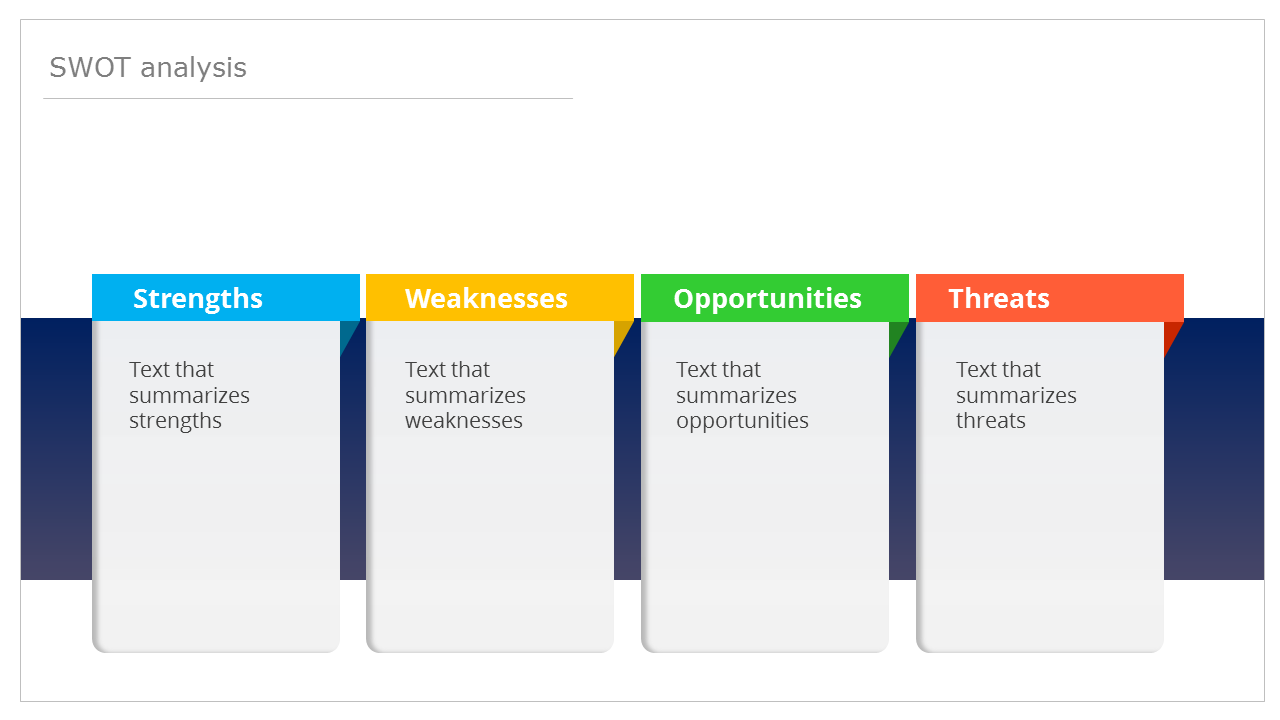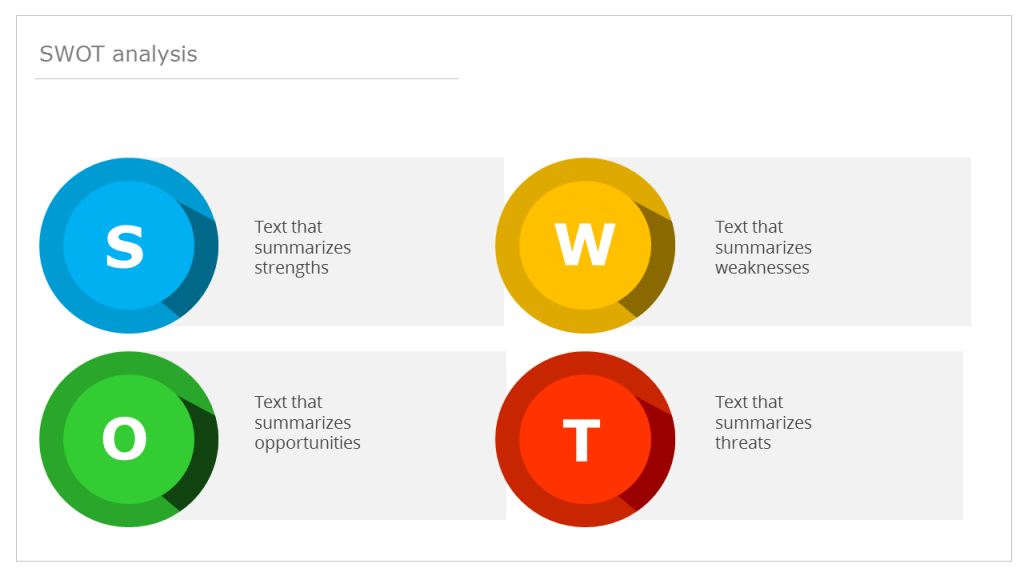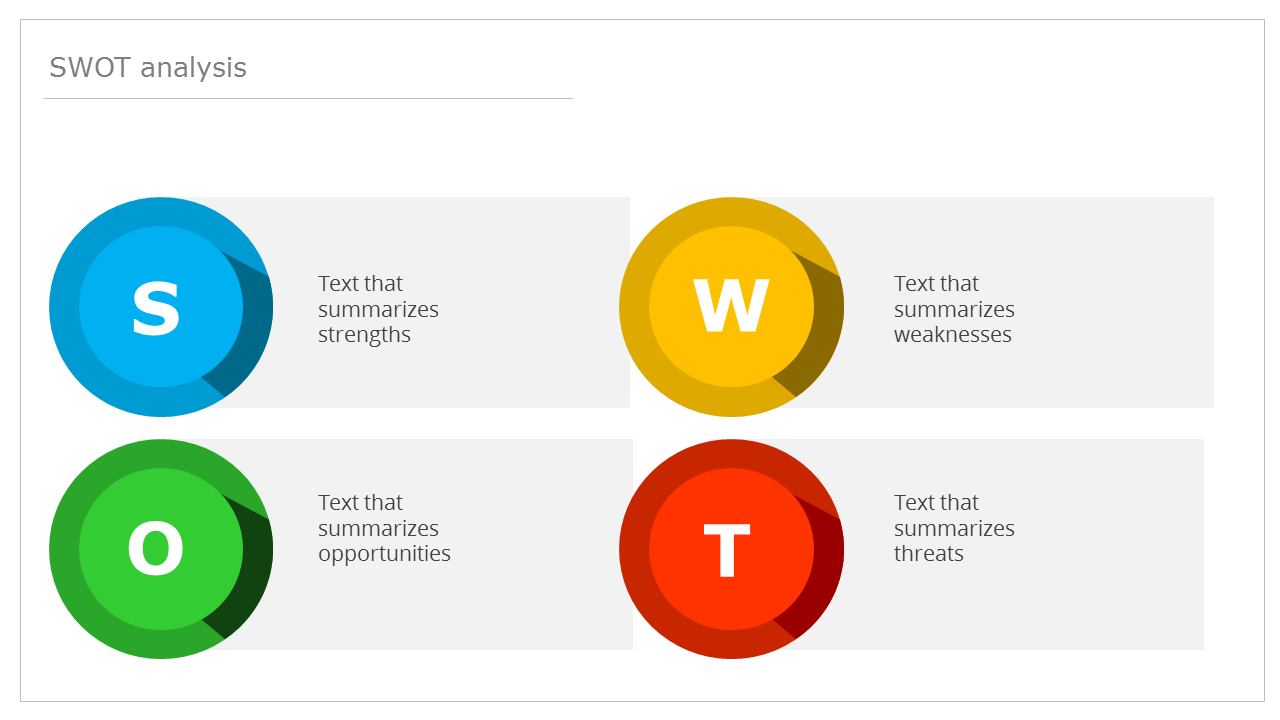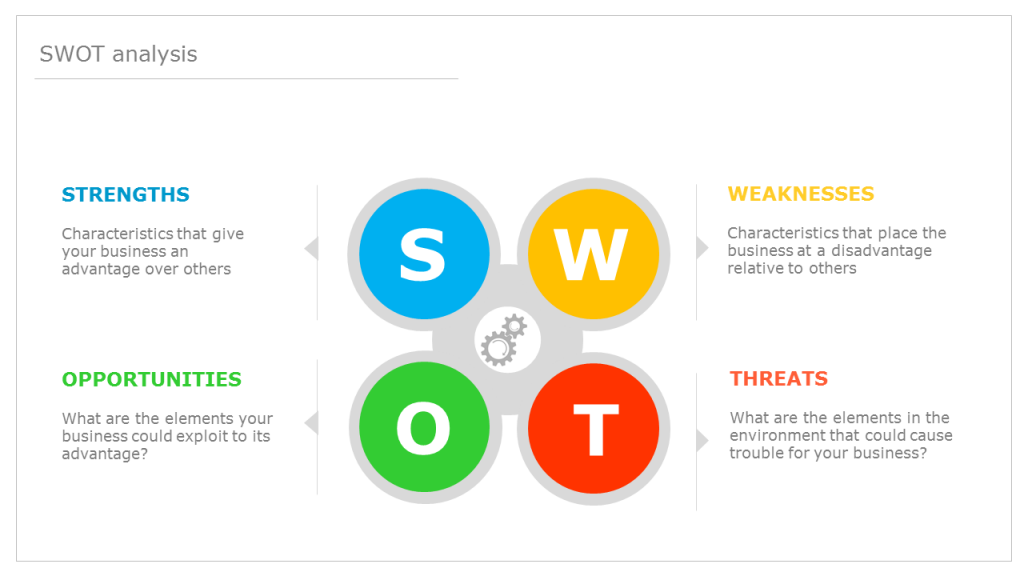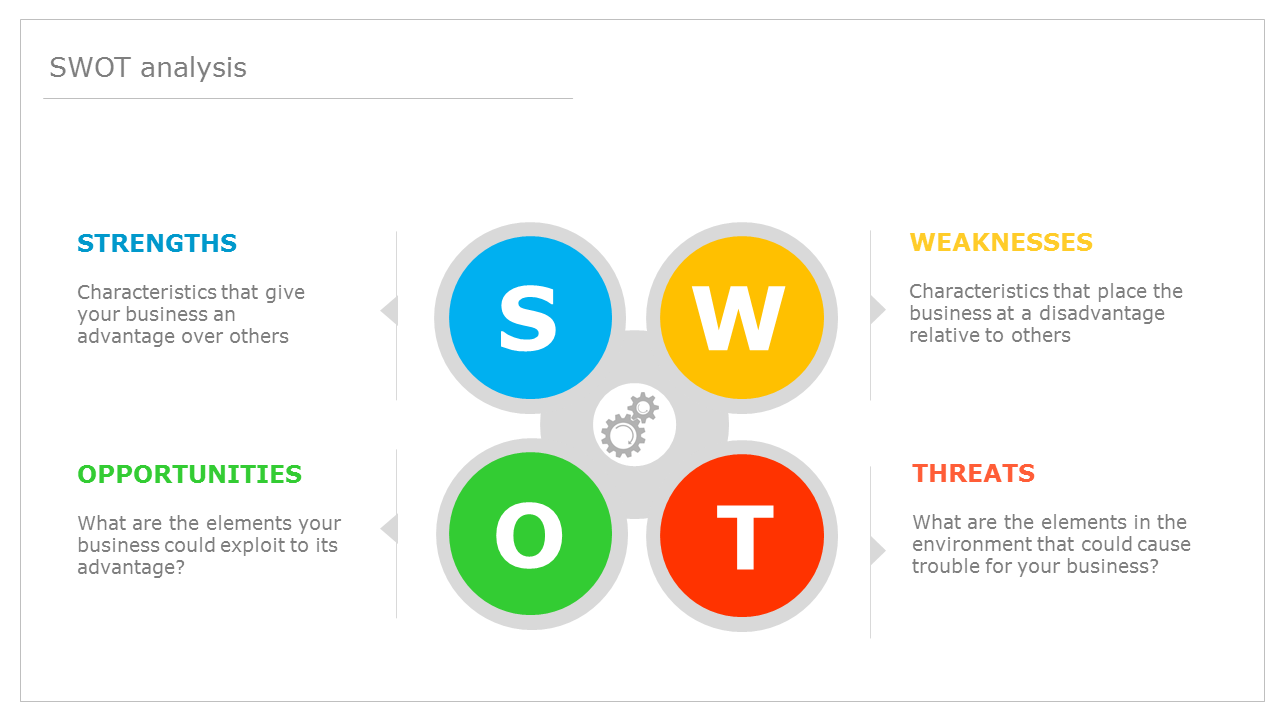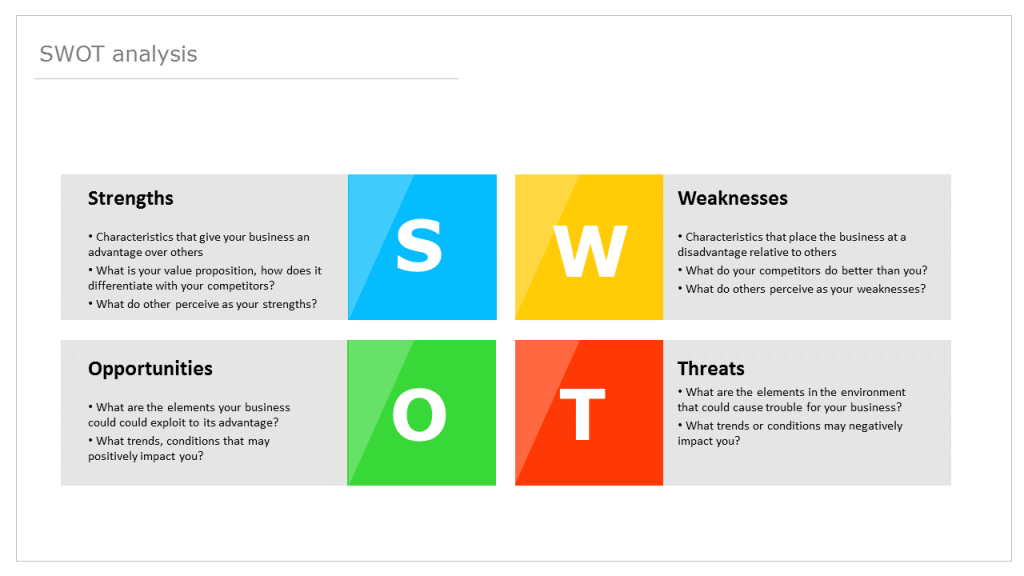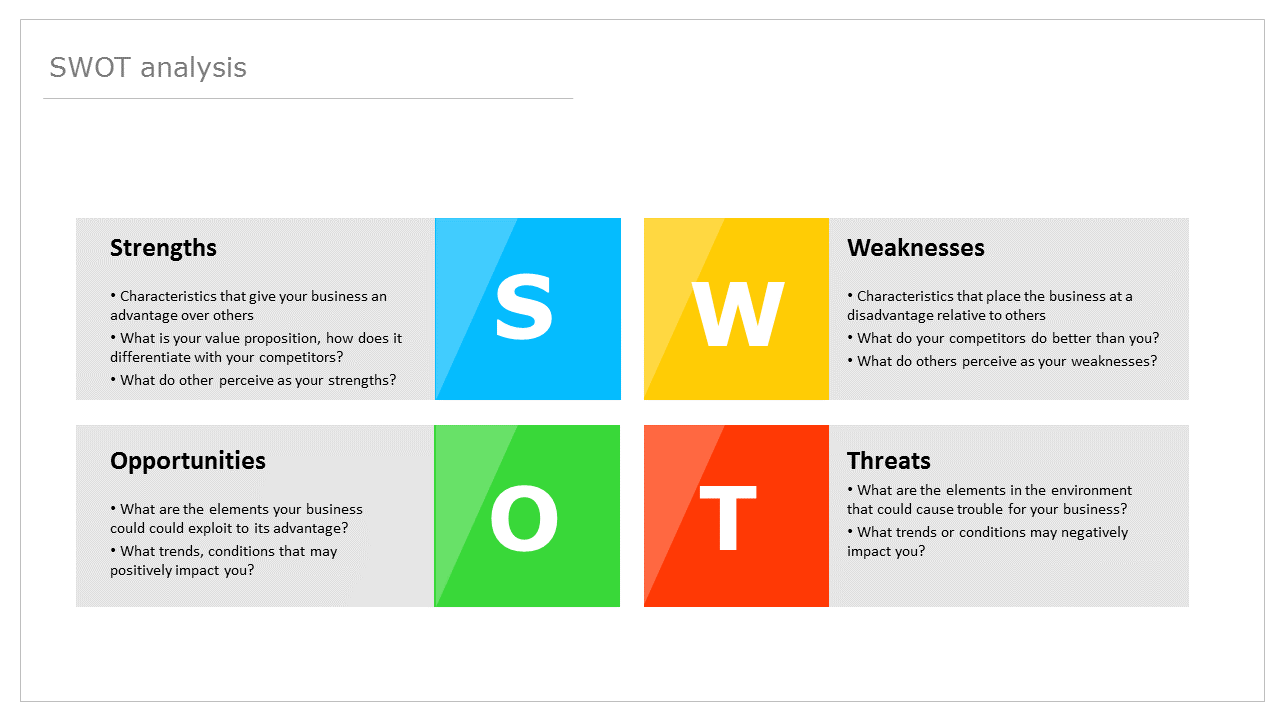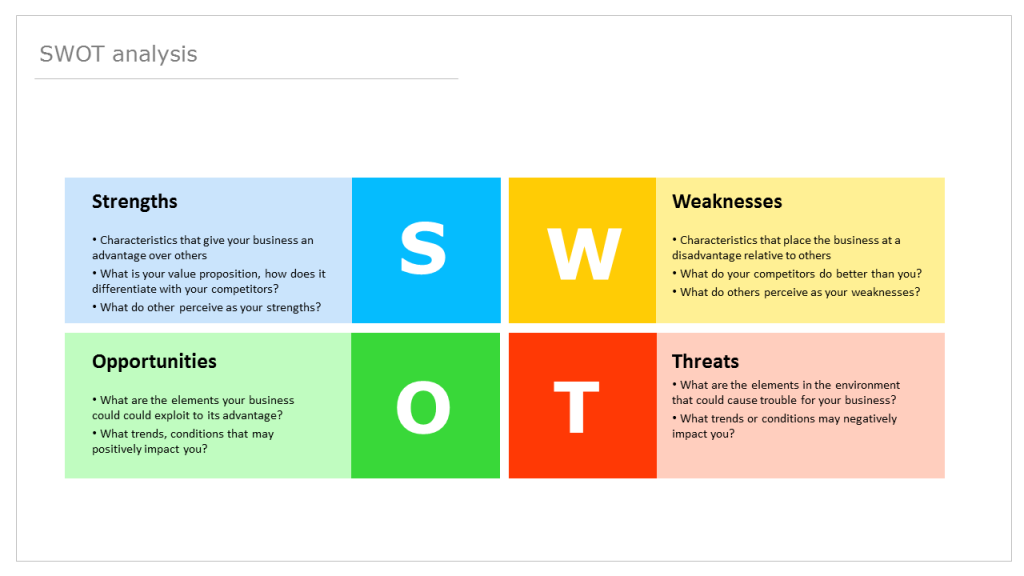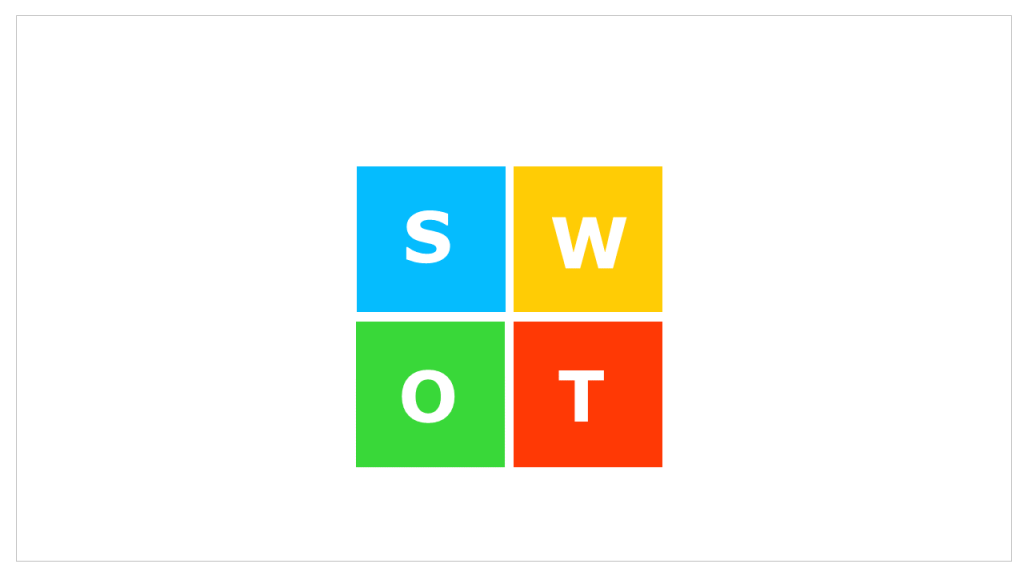 How To Use These Slides
If you need to customize some of the slides and elements for your own use, click right on the shape, and ungroup the elements.
Just as in below example: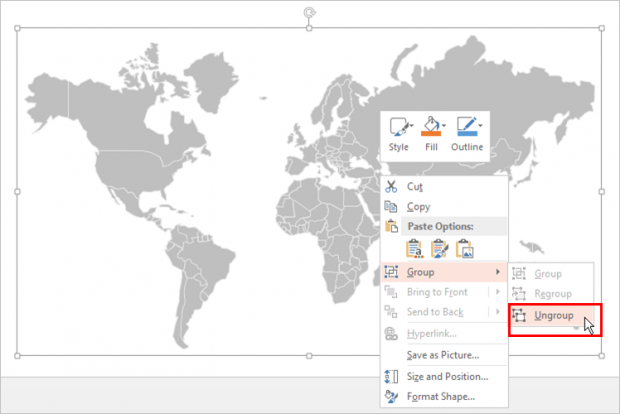 How to Ge Your Editable SWOT Template
If you'd like to download this template, I am going to ask you one simple favor:
Share this article with your network.
Here's why:
1) I know you have influence and that when you share something, people pay attention.
2) This bundle is gorgeous, and it's free. I am giving it away in exchange of some sweet traffic to my website (Loo
k: you can still delete the post on your social media account if you believe this template brings little or no value to you).
Deal?
Simply use of one of the share buttons to access your slides instantly.
You're awesome 🙂
Additional Resources
Designer-made, ready-to-use templates help you present information in a clear and concise way. At a fraction of the cost of a designer and 10x faster than if you designed that whole deck yourself. Check out my favorite ones right here.