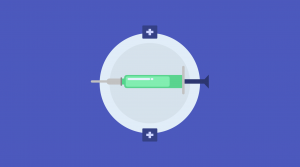 This is the best free medical PowerPoint template on the Planet Internet 🤟
Recommend for for doctors, medical students and all healthcare professionals who are looking to present information in a clear and aesthetic way.
This template is 100% customizable and works for both PowerPoint and Keynote.
Let's dive in…
The Ultimate Medical PowerPoint Template
Here's a sneak peak of your presentation template: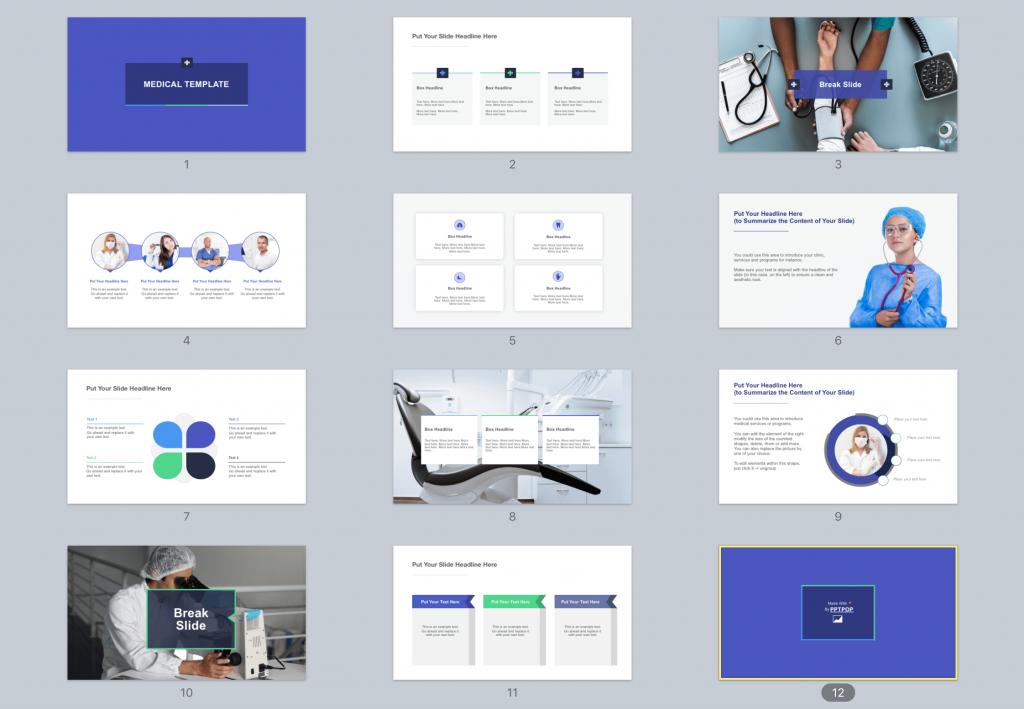 Now, let's take a quick look at what you can do with this bundle.
Fully Editable Slides
All the graphic elements on the slides are made out of individual shapes grouped together: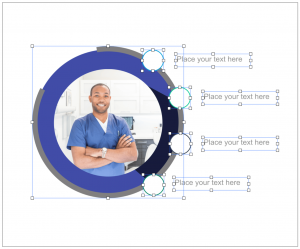 That means you can easily modify the colors, sizes, or even delete entire parts of these elements.
Let's take a look at a concrete example.
Here's a medical team slide: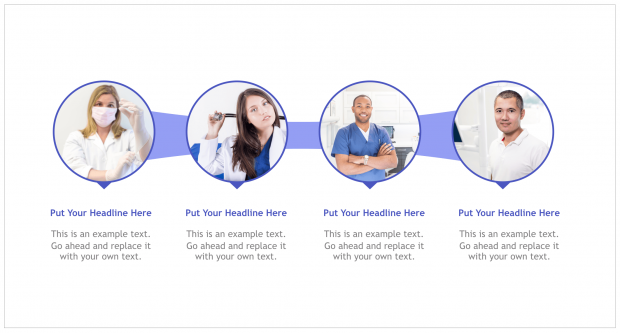 It has 4 shapes where you can insert visuals.
But maybe you don't need 4 shapes.
Maybe you need 5. Or 3.
Because all the elements on the slides are made out of individual shapes grouped together, we can easily edit these elements.
Let's a look at a simple tutorial where i turn that 4-shapes graphic into a 3-shape graphic: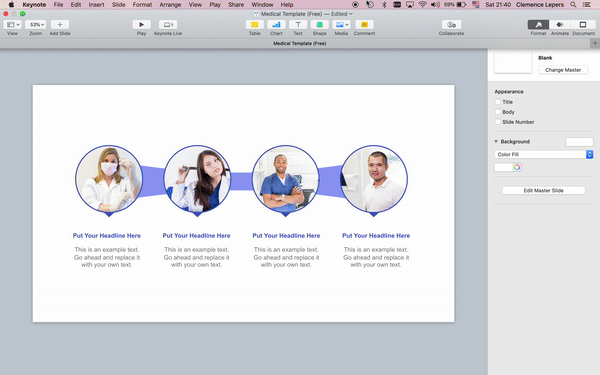 Side note: I made this with Keynote. The same process applies with PowerPoint (right click on the element -> ungroup).
Let's take a look one last example: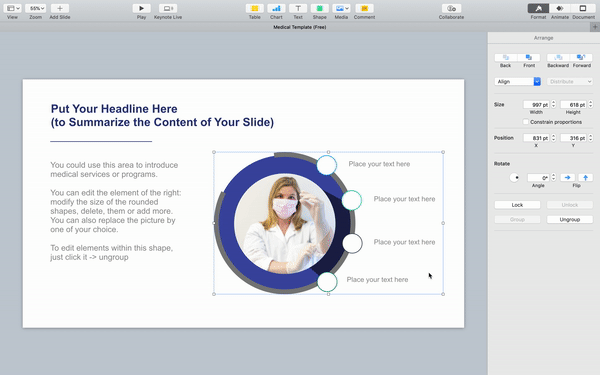 How to Download This Free Medical Template
If you'd like to get this template, just share this article with your network.
Why?
Well, first, this bundle is quite nice, isn't it? 😍
Second, it's free 😀 (the majority of medical ppt templates are usually priced around $15 for a couple of average looking slides and free photos you can find by yourself online).
See it this way, I am giving this medical template away in exchange of some sweet traffic to my site (and you can still delete the post on your social media account if you believe this template brings no value to you).
Deal? 👍
Simply use of one of the share buttons to access your slides instantly.
You ROCK !