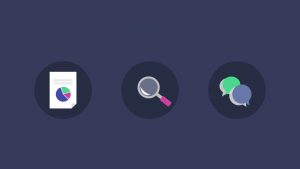 These are the best free, fully editable PowerPoint and Keynote icons on the Web
Use them to illustrate your presentation slides in a professional and aesthetic way.
And the great news is, they're 100% customizable and work for both PowerPoint and Keynote.
Let's dive in…
Your Ultimate Presentation Icons and Graphics (for PPT & Keynote
Here's a sneak peak of your presentation icons (there are more icons in the pack):

Fully Editable Presentations Icons
You can easily edit the colors of each element of your icons: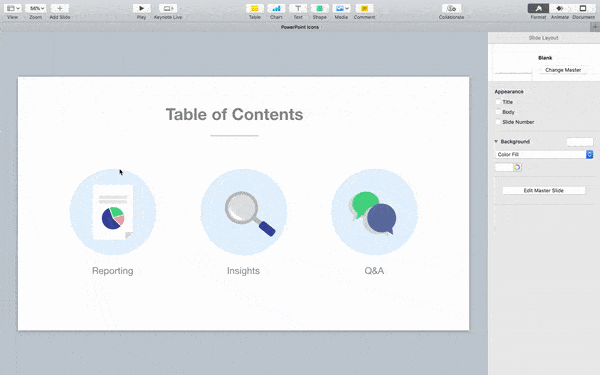 How to Download These Free Presentation Icons & Graphics
Just click the link below to instantly download your PowerPoint icons pack:
Do You Spend a Lot of Time Making Presentations? 
What if you could design beautiful presentations FAST (and what if you could ALSO get beautiful, editable illustrations on top of it)? For less than the price of a movie ticket, you could get immediate access to hundred of designer-made, beautiful slides at a fraction of what a designer would charge you (for just an hour of work).
If you want to make presentations that people will remember, then you should consider getting pre-built, fully editable templates.
Top performers know that presentations can have a huge impact on their business. Because the truth is, when you start deliver top-tier business materials, you're able to:
Present clean slides that grab – and keep – people's attention
Confidently expressing ideas, concepts and messages with visual elements.
Wow your prospects, get them to walk away knowing you're the pros and eliminating other options.
Introducing Pre-Built Presentation Templates
With pre-built templates, you get your hands on a massive stash of editable resources – slides, vector icons, graphics, timelines, maps and so on – to build result-getting presentations. At a fraction of the time it takes to others.
If you've been looking to create quality presentations faster, then check out one of my favorite templates below, and start saving time so you can focus on things that really matter to you.
Massive X Template
With countless design options, practical slides and a recent bundle update, Massive X toke the business of presentation templates to a whole new level of professionalism and creativity.
Maybe you'd like to check out their intro video:
Now, what I love about this bundle is their 100% editable illustrations: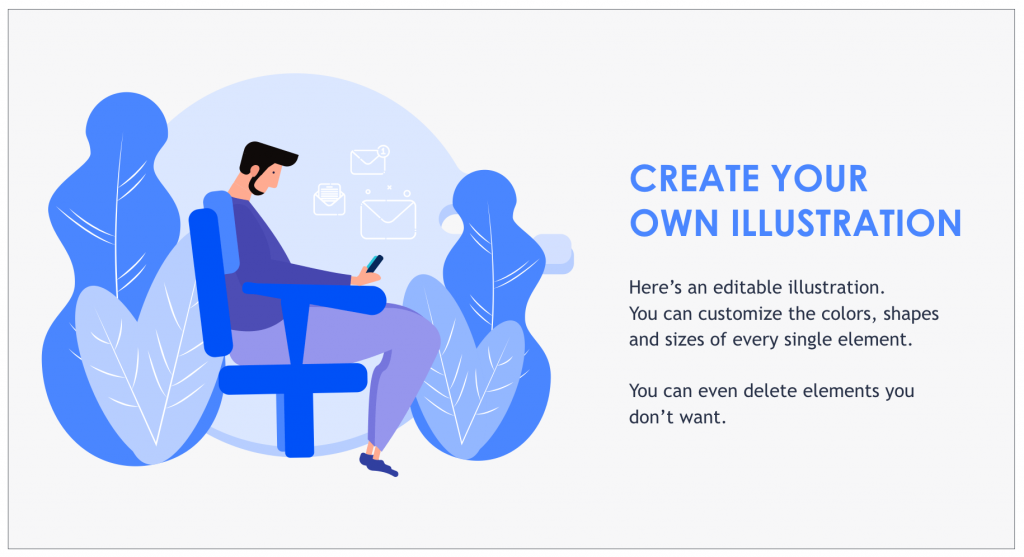 Just like the PowerPoint icons I've given away in this article, Massive X's illustrations are made out of multiple, individual elements that are then put together.
And you can edit the color, size and shape of every single one.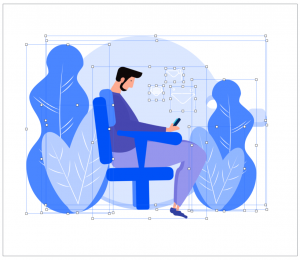 And the great news is, Massive X comes with a ton of editable illustrations you can use for multiple purposes: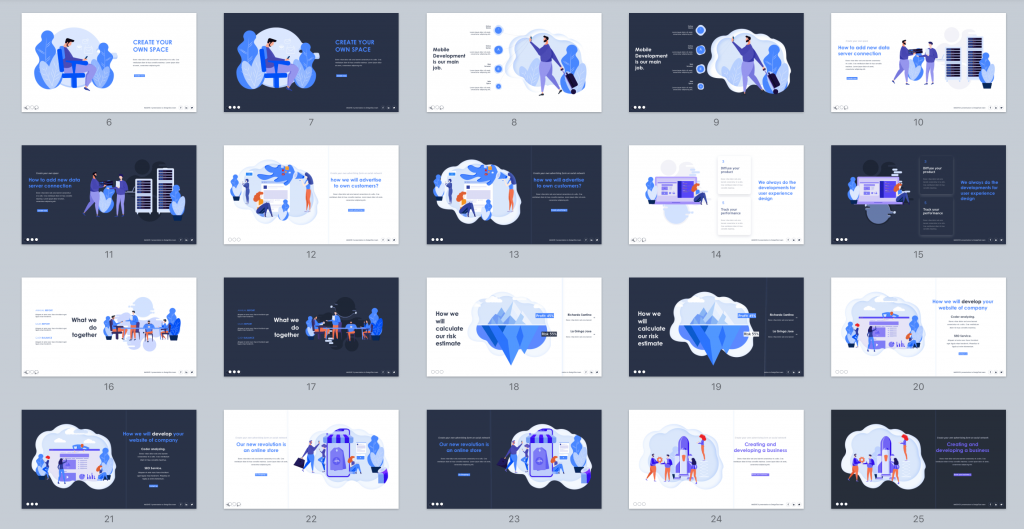 Now, let's take a look into the details of the bundle…
Key Features
290 unique PowerPoint slides
Animated slides
12,000 icons
15 color variations
Not sure about what templates can do for you?
No worries, maybe you'd like to see my detailed review of the best presentation templates available on the market below.
 Affiliate disclosure. PPTPOP is a participant in the Envato Affiliate Program, and we get a commission on purchases made through our links (it doesn't cost you anything).