If you want to become instantly great in front of any audience, then improving your presentation skills is a must.
But the question is…
Where do you begin?
There are a lot of online presentation course options out there, and that's not always a good thing. Especially if you don't know where to start.
What exact skill should you focus on first? (Powerful presentations combine different skills such as copywriting, design, psychology and public speaking)
And also, how do you actually chose a course?
Luckily for you, I've done the heavy work and shortlisted the top 11 presentation skills training courses that will help you improve your presentation skills, so you can plan, design and deliver effective presentations.
Keep reading…
---
How to Assess If an Online Course is a Good Fit For You
Before heading to the reviews, there's one thing I recommend you to do first (it takes less than two minutes). And it's going to help you save a lot of time down the line.
Answer the two questions below:
A: What problems and pain points are you currently facing?
B: What benefits and results are you after?
Write down your answers.
See, the point of investing in an online presentation course is to give you a transformation. Basically, to get you from A (your current situation) to B (your ideal situation).
If you can't name WHAT you're after and WHY you're after it, you won't be able to identify what you need to get there.
It's that simple.
With that said, let's dive right in.
---
Quick Jump to Boxes
I want to…
(Just click the box that fits with your goals)
---
The Best Online Presentation Skills Courses
The table below aims to provide you a quick recap of the online courses selected.
Click on "course name" to access the detailed review, or directly on "check price" to access the course material.
| | | | |
| --- | --- | --- | --- |
| Course Name | What you'll learn | Time | |
| Advanced Copywriting Strategies (Editor's Choice) | How to write effective copy to convert more prospects into customers (Yes, copywriting is about writing in a way that convinces people to buy from, and then apply that skill to your sales presentations, flyers, web pages, and more) | 3 hours | |
| Advanced PowerPoint Speed Training | How to save a huge amount of time using PowerPoint, while building solid slides that impress. | 7 hours | |
| Mac Keynote: Creating Presentations On Your Mac | How to master Keynote so you can design creative, slick slides for your personal projects. | 3.5 hours | |
| Presenting To Persuade | How to craft memorable presentations that enroll your audience members in a journey with you. | 40 minutes | |
| New Business: Give a Great New Business Pitch Presentation | How to deliver an irresistible, deal-closing business presentation to your prospects. | 1 hour | |
| The "Best" Startup Pitch Deck – How To Raise Venture Capital | How to make a winning investor pitch that maximizes your chances of raising money. | 3.5 hours | |
| How To Deliver Memorable Pitches Everyday | How to perform attention-grabbing pitches that get your message across and make a fantastic impression, every single time (FREE). | 1 hour | |
| Public Speaking Done Different | How to speak in public with confidence and level yourself up to expert at breakneck speed. | 2 hours | |
| Public Speaking: You Can be a Great Speaker within 24 Hours (Editor's Choice) | How to become a more effective speaker, no matter what is your role: small meeting to business pitch or national television. | 1.5 hour | |
| Public Speaking & Presentations: Give An Amazing Lecture ! | How to give a deliver a lecture that generates excitement and engagement. | 1.5 hour | |
​
Write Great, Persuasive Copy
You might be wondering:
What is a copywriting course actually doing here? If that's the case, I'd recommend you to keep reading and you'll discover why (and learn how to avoid these costly mistakes that kill your sales along the way).
Well, tell me if this sounds familiar:
"How do all these people with new businesses get others to buy from them so quickly?"
"There are folks who need my help but I don't know what do to so they instantly see that they need me…"
"Our company has solid products but people go on your website and end up leaving without buying anything…"
Businesses routinely lose customers because their copywriting sucks (but that's great news):

Here's another one: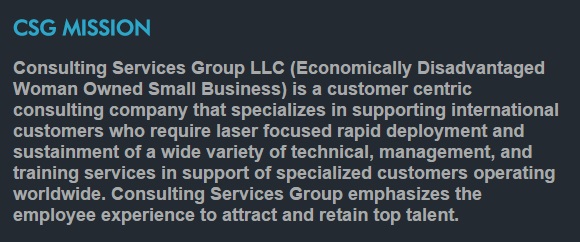 Snap! Take a look at this one:

Now, let me ask you a question:
Do you understand what all these consultants are doing, specifically?
Actually….
Could you explain – with your own words – what these companies are doing to your best friend?
NO. YOU COULDN'T.
That's why their copy sucks.
Copywriting is about getting information into someone's brain that gets them hungry to buy.
Copywriting is about convincing people to buy from you using your words –  on a web page, a sales deck, or even in a video.
With smoking hot copy, you can prompt people to take action, like….
Ordering a high-ticket item on the food menu:


Subscribing to your services: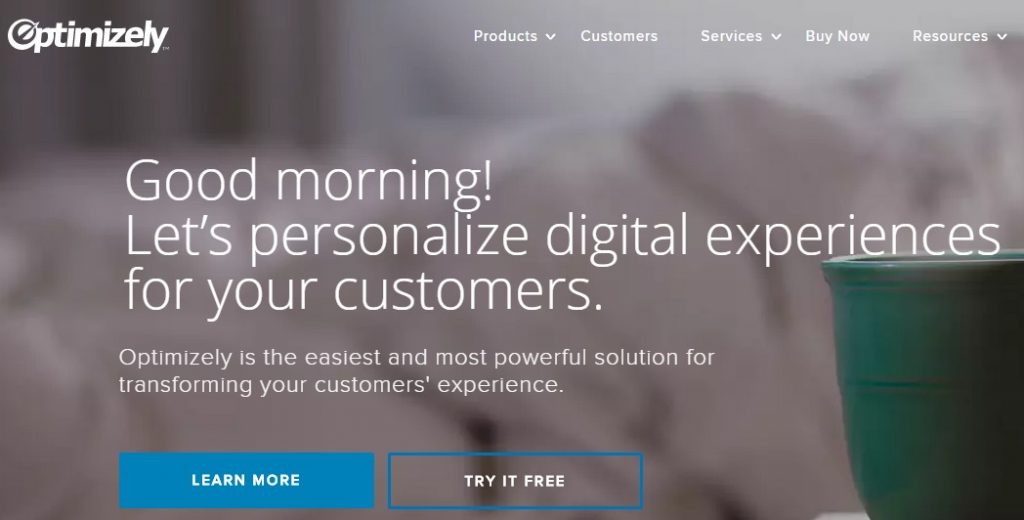 Signing up to your newsletter: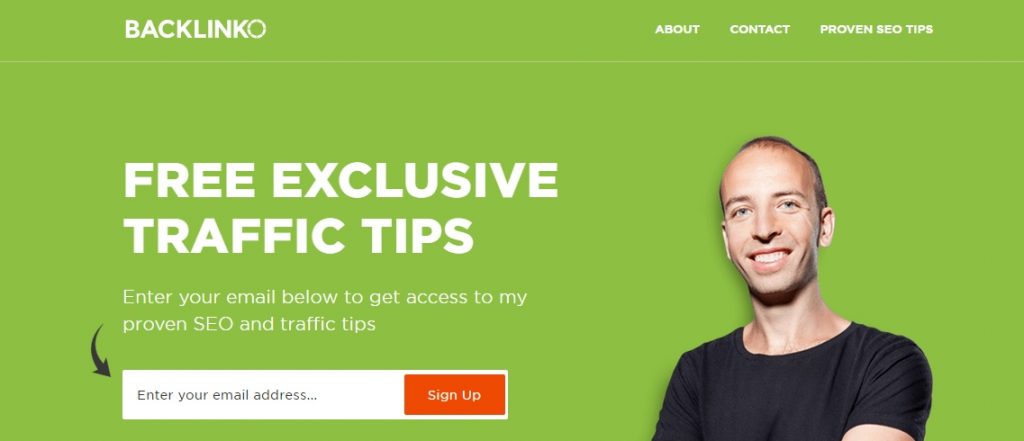 And much more !
What makes copywriting so powerful is the incredible number of things you can do with it: sales pages, email marketing, web content, pitch decks, video scripts….
All of these are made of… words.
And those who master the power of copywriting know how to use the right words to rouse interest, crush objections, activate the purchasing triggers of their target customers.
Why most marketing is garbage (and how to fix it)
Here's the good news for you:
Most businesses don't seem to know any of this (Hence the consultant website screenshots I showed you earlier). They're doing deadly, stupid mistakes that cost 'em a lot of money. And I want to share these mistakes with you today.
They are coming straight out from the Advanced Copywriting Course, which I'll be taking about in a moment. If you apply them, you'll basically install a whole new mindset in your marketing brain.
M

istake #1: It's not about you
Tattoo this on your forehead:
People don't care about you, they care about themselves, and about what you can do for them (more on that right here). Nobody cares about your "family owned" business , "20 years of experience" or "fully licensed" services.
Solve your customer's most burning problems and get them the results they're after.
M

istake #2: Irrelevant benefits
Yes, you should link features with benefits… that your customers actually want.
I know what you think:
"Well that's obvious, Clemence."
(My answer: If it was, everyone would do it)
Let's get specific and take a look at an example:
Imagine being 30 pounds overweight. You have low energy and you're pretty unhealthy. You've tried many times on dieting and you always give up… You're getting heavier and heavier each month. You've stumbled upon two health related product websites.
One is owned by Billy, the other by Clemence (AKA me).
Here's what you can read on Billy's website:
"Graduated from the Stratonsburg University of metabolic medicine, been in practice for 27 years. Have written 2 books on the medicine industry of the future and is currently on the advisory board for GNC Nutrition".
(This, my friend, is boring like a 3-star holiday inn)
Then you're heading to Clemence's home page and start reading…
"Confused about all the contradicting information about weight loss? Sick of being over-weight and tired all the time? Can't stick to an eating plan and fed-up with your yo-yo dieting habit?
Truth is: you're not alone!
These are the challenges that most people experience when trying to lose weight.
However, there is a solution. The Steady-Burn-System is the fail-proof plan designed to take you by the hand, step-by-step, show you exactly how to shed off 20 pounds of body fat in the next 8 weeks.
You will be able to finally stop yo-yo dieting and finally start seeing the pounds melt of your body. Email: info@steadyburnsystem.com for more information".
Now:
Who are you more tempted to buy from?
Mistake #3: Not specific enough
Tangible, reference-based copy works way better than bold statements no one can relate to.
Yes, numbers are your friend: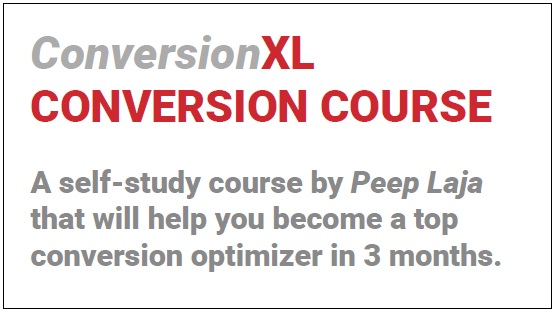 A: Get a ripped body fast
B: I'll get you a year's worth of results in just 60 days.
A: How to improve your finance quickly and claim back your freedom
B: The 3-step process to reducing 2,000 from credit card debt in 2 weeks or less

Which of these hooks sound more specific to you?
Every time you're writing, BE ULTRA SPECIFIC and tie your copy to real, tangible benefits your customers want.
---
Are you selling solid products or services you're proud of and want to promote them through your website, sales pages, emails or even presentations?
If yes, keep reading.
No matter where you are in business, this copywriting course will teach you everything you need to know to write great copy that seduces customers and help you sell more.
It's a skill you will then be able to apply on ALL your marketing materials – much beyond presentations.
You see, to write compelling copy… you need to understand your customer's pain points and problems as well as uncover their dreams and desires. You need to identify what really matters to them, so you can build trust, and write problem-solving, profitable copy faster.
The Advanced Copywriting Strategies course teaches you how to do that.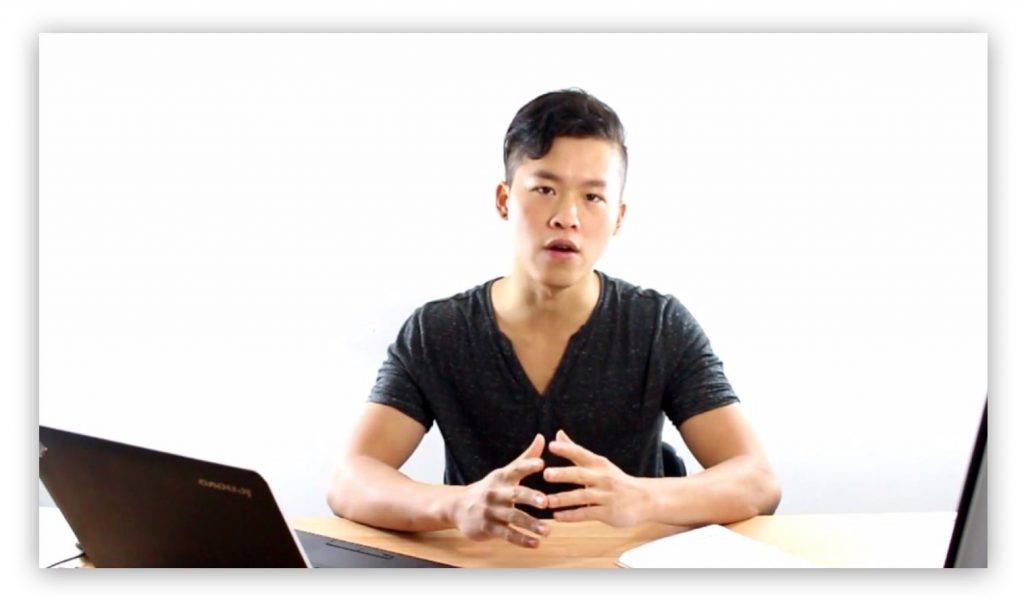 Bryan Yang, your instructor.
What it is
Who it is for
What you'll learn
A step-by-step, 124-lecture copywriting program to rapidly write crazy good sales copy and turn more leads into buyers.
Small business owners
Online instructors/consultants
Internet entrepreneurs
Actionable methods to write copy for your products/services such as:
How to uncover what your reader wants before writing a single world

Step-by-step strategies to helping customers "realize" why they need your product




How to write sales pages that attract your ideal buyers (and repel those tire-kickers who'll never buy from you)

Fill-in-the-blank templates, scripts and formulas for sales pages, product descriptions and much more
My take on this course
I know what you're thinking…
"But this is not really a presentation course".
You're right. The Advanced Copywriting Strategies Course is not a presentation course. Its a training material that teaches you principles, strategies and techniques you can infuse in ALL your marketing materials – to help you convert more leads into buyers.

Even if…
You're not a "natural" writer
You don't know what to tell your clients
You're scared of selling
 One week from today, you could write in a way that truly connects with people, prompt them to take action and beat the hell out of your lame-ass competitors…
No more disappearing clients
No more visitors clicking away from your site after a single look
You command prices out of value NOT fear
You'd be able to reposition your products or services from "meh, whatever" to "OMG I need this now"….. You'd be able to finally become the expert in your field so you are at the top of their mind when they're ready to buy.
---
Get My Message Across
Getting your message across is basically transferring information from brain A (yours) to a multiple set of other brains (your audience's) in a way that engages and gets remembered.
The thing is…. it's HARD to get remembered:
What should you focus on (aren't there so many things you just want to tell them?)
How do you find out what truly matter to your audience?
How do you craft a compelling story that moves and engages them?
Seth Godin, your instructor.
What it is
Who it is for
What you'll learn
A  40-minute crash-course that will rewire your brain (really), teach you how to engage with your audience and impact others with your presentations.
Anyone who uses Powerpoint or Keynote to make presentations. At work, at school, on stage or in a meeting.
 The four, essential elements of a persuasive slide deck (free preview)
How to create compelling slides that that get your message across, influence, drive action, and move your audience from skeptical to committed in the shortest amount of time.
Essential principles and concepts that will move you towards subtle shifts in mindset, and transformed the way you think – and use – presentations in the future.
My take on this course
Seth Godin is a famous entrepreneur, best-selling author and speaker. You just can't go wrong when choosing him to teach you what he knows.
After completing this course, you'll walk away knowing practical principles to apply to your presentations so they impress and inspire action.
Seth Godin's approach will give you a refreshed departure to deliver memorable presentations that enroll your audience member in a journey with you and make an impact.
---
TJ Walker, your instructor.
What it is
Who it is for
What you'll learn
Sales reps, business developers and marketers

Business owners
Executive presentation skills training strategies and techniques to help you give a new business pitch that closes more deals

The most common blunders most people make in business pitches – and how to avoid them

Rehearse presentations effectively on video
My take on this course
This business presentation course will teach you how to craft and deliver an irresistible message for your prospects. I strongly recommend it if you want to feel more confident about pitching your company the right way.
However, if you want this sales presentation skills training to get your the results you're after, there's one thing you must do:
You must do your homework.
If your goal is to simply seat back and consume these videos without taking action on what TJ teaches you – please leave. Pitching to new clients is something you get good at by… practicing.  You need to rehearse. A lot.
Here's how I want you to see it:
Do 2x the work of others upfront, get 10x times the result. If you're methodical, and follow the advice TJ has laid out for you, you'll be able to become a great presenter that convinces, impresses, and close deals faster.
---
Master PowerPoint / Keynote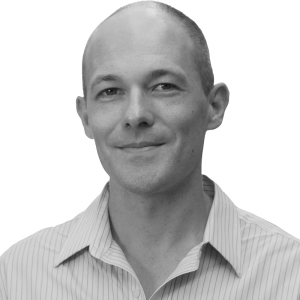 Tailor Croonquist, your instructor.
What it is
Who it is for
What you'll learn
50 snack-sized lessons that teach you how to design compelling slides with text, images and shapes. 

How to add video or audio, and animate your presentations
Edit themes, create your owns from scratch, and more
---
Deliver an Amazing Pitch
It's easy to dream about performing a deal-closing investor pitch – but it's darn hard to actually do it.
Getting out there and giving your best shot to try to convince investors to give you money.
How do you actually get started?
Raising funds often starts with a potent idea…
But you'd be so wrong to think that's the only reason. Because the truth, my friend, is that it doesn't just take a nice, profitable business idea. See, those successful entrepreneurs didn't just google "how to make a good investor pitch?" (If only we could trust what we find on internet…)
And even if you find good to great blog posts or videos telling you how to make a good pitch, now what? Would you actually know…
What works and what doesn't?
The well-guarded secrets behind crafting an irresistible message and softly getting it across you audience?
How to enter the mind of an investor – and how to address his doubts, burning questions and dreams?
The exact slides to include in your deck, or which points to hit during the actual pitch?
The problem is, most online "experts", bloggers and entrepreneurs never tell you what to do.
They're pushing basic, shallow advice like "you only need 10 slides in your pitch deck" (oh, great thanks). The kind of tips that are missleading and don't give you the key to actually raising funds for your company.
You deserve more than that.
---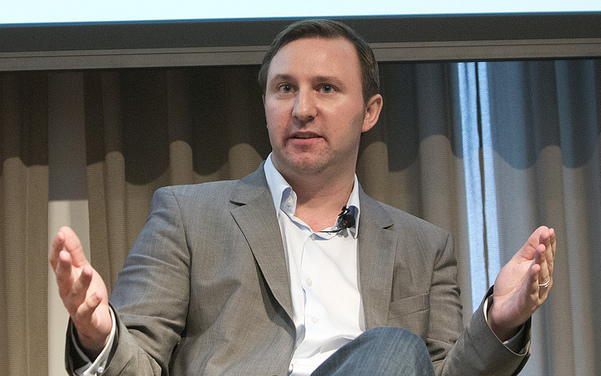 J. Skyler Fernandes, your instructor.
What it is
Who it is for
What you'll learn
A 3.5 hour course thats helps you build a solid investor pitch deck to raise money for your startup.
Entrepreneurs and those seeking to raise money or gain support
Those interested in learning about how investors think and act
How to put together the building blocks of a winning pitch deck, slide-by-slide.
Revealed! Wondering what happens on "the other side of the table"?
This section pulls back the curtain on how to think though the lens of investors and understand what they're looking for in the deals they invest in (Hint: you'll hear it from a real VC).
Practical advice to tackle the actual presentation like a pro (what you should do, common mistakes and how to avoid them) … The mental checklist of all the points you need to hit during the pitch, even if you have zero experience presenting to an investor.
Best practices, frameworks, and insights to leapfrog the competition and give you a serious advantage in raising funding.
My take on this course
This training course is a step-by-step system, delivered by an investor himself (not some random internet guru who has 52 followers on Twitter), proven over years and with +1,700 paying customers.
And the truth is, it does much more than teach you how to get backed.
It guides you through communicating your core strengths, designing more compelling decks, telling better stories that influence others.
After completing the course, you'll know how the world of business financing actually works. You will be able to build and deliver a winning investor pitch that maximizes your chances of raising funds.
---
What it is
Who it is for
What you'll learn
ALERT! Free online presentation skills training.
This 1 hour course teaches you how to craft a solid elevator pitch – basically a hook designed to quickly get people interested in what you've got to say – so you can make a great impression or win more business.
People interested in learning how to craft – and deliver – their message more effectively
The mindset and elements behind great elevator pitches, and how to use them to your advantage
How to rapidly create a pitch that works for you, no matter your goals or your audience

After

doing this course

, you'll have a full understanding of how to build and 

deliver an

attention-grabbing

 pitch that gets your message across, every single time
---
Speak With Confidence
Every day, we are involved in situations where we have persuade, inform, or motivate others.
Persuade… a prospect that your product will solve his burning problem (or the hiring manager that you're the right fit for this job).
Inform… your boss that Q4 results exceeded the targets (or that you failed at converting more leads into customers last week).
Motivate… co-workers to build new processes that'll increase productivity at work (or your kids to exercise and eat right).
Each of those moments is an interaction that requires us to impact with our words, voice, and postures, while being able to manage our emotions and nerves.
And as you can see, that's why speaking with confidence is important. It helps you grab – and keep – the attention of your audience, engage with them and convey your message with maximum impact.
---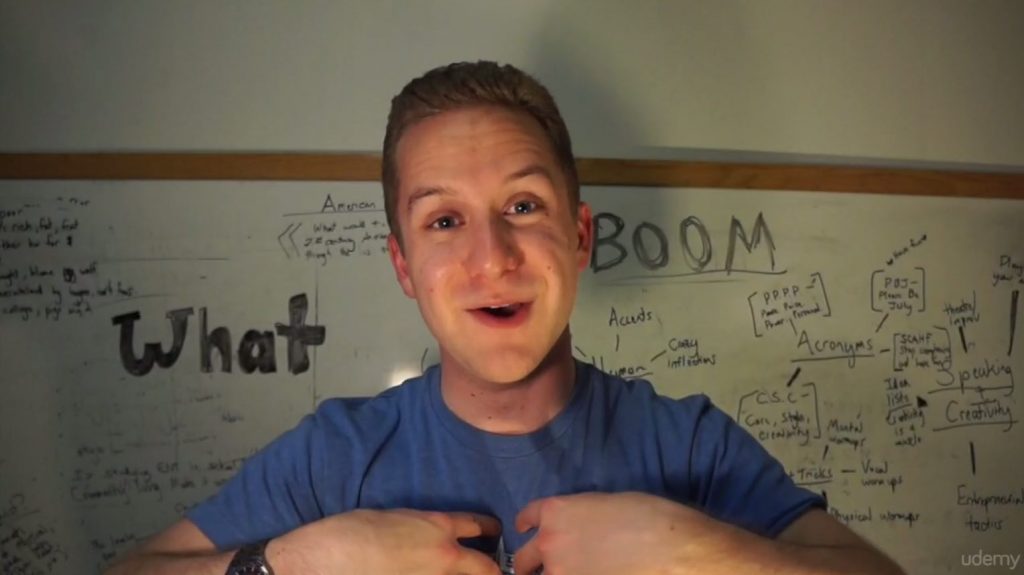 Nathan Roberson, your instructor.
What it is
Who it is for
What you'll learn
Total beginners who want to learn how to do public speaking.
Experienced folks looking for new, fresh ideas to shine in public.
The essential techniques and tricks to build the foundation of good public speaking, and go from noob to good, fast.

Understand who you are and how to inject your style into your public speaking so you connect with people and win engagement.  

Ideas, strategies and tips you can pull from advanced public speaking forms to level yourself up to expert status, and go from great to awesome.

And more !
My take on this course
This informal course is a true wild weird of  fun and authenticity.  You'll laugh, you'll think, and I hope you'll come out the other end with not only new knowledge but a new mindset as well.
---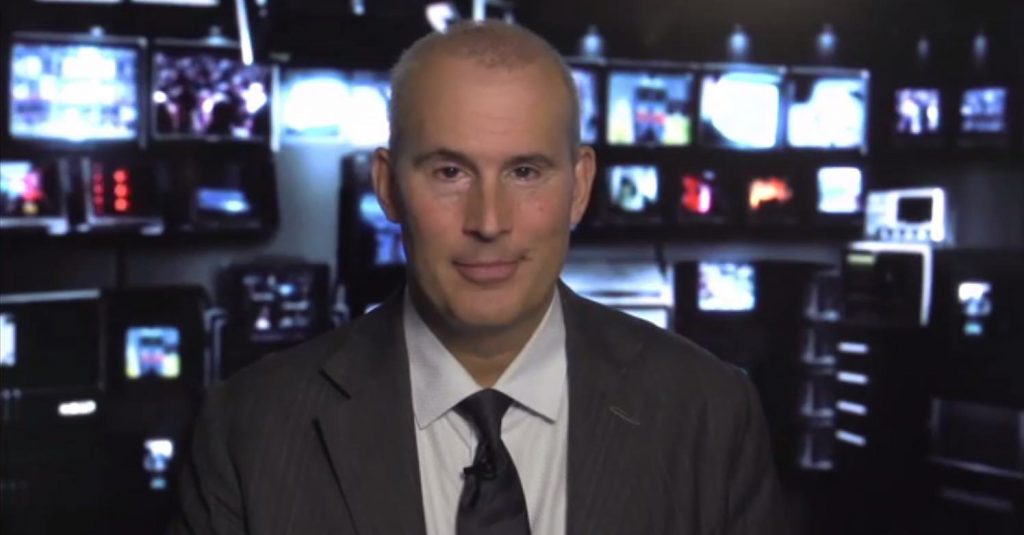 TJ Walker, your instructor.
What it is
Who it is for
What you'll learn
Everyone looking to level up its public speaking skills
Those whose jobs requires to frequently get up in front of people and talk
How to reach your goals, in every single presentation
How to craft compelling stories
Strategies to cain 100% confidence by rehearsing your presentation the RIGHT way.
My take on this course
In line with the other business presentation course I've listed from TJ Walker, this public speaking course will teach you how to be confident and look like a real pro.
This a great public speaker course that'll help you become a great presenter.
However, the techniques will work for you…. if you do the homework.
The truth is, public speaking is no different from most of the skills you get to learn in life:
It's something you get good at by… practicing.
And I can guarantee that if you closely follow the advice TJ has laid out for you, you'll be able to become a speaer that convinces and gets his message across every single time. This is a solid public speaking training for any executive willing to become a respected, admired leader in his industry.
---
Jason Teteak, your instructor.
What it is
Who it is for
What you'll learn
A 2-hour online public speaking course that shows you how to give a more compelling lecture, generate excitement and enthusiasm… even if your topics are boring or you're not confident when speaking in public.
Professors/Teachers
Trainers/Coaches
Education Professionals
In this advanced public skills training course, you'll learn ways and strategies to show confidence – no matter how nervous you are and what your presentation personality is (hint: there are four of those).

27 greatly detailed techniques you've never heard of to communicate more effectively every time you're in front of your audience trying to get your message across, so they can get the things you know are so important (including how to connect with your students, captivate them right off the bat, get them to feel safe with you, or convince with your voice)

Exact illustrations of every thing you should do (things to say, how to use your tone, position your body, or even how to use notes to engage and excite your audience

And much more
---
Why You Should Invest in Yourself (and an Unbeatable Guarantee)
There's one thing successful people do:
They invest.
…not only in real estate, stocks, or companies.
No, they invest in themselves.
No one ever said it was easy.
It's actually HARD…
…because it's much easier to sit there and:
consume information, reading blog post after blog post
say "I'll do this some day"
or find excuses about why it works for others and not for you ("oh, but this doesn't work in my industry")
If you've decided you want to learn something new, let me tell you one thing:
That's awesome and you should be proud.
To move forward, you have two choices:
1) Learn how to do it yourself
2) Hire the best experts to coach you (read books, attend trainings or seminars, take online courses, etc)
When you want to learn something, you have to pay a price.
It's either money, time, or energy.
And no one else but you can chose.
(Ask yourself: How bad do you want it? Is this really a priority for me?)
Commitment is what separates wannabes from pros. All the online presentation courses listed in this guide are 100% risk free. It's simple: you have a 30-Day Money-Back Guarantee. If you didn't like the course, you'll get a full refund.
Affiliation
PPTPOP is a participant in the Envato Affiliate Program, and we get a commission on purchases made through our links.
Image credits