Let me guess:
You've been tweaking your value proposition.
You have a good idea of who your business is serving (and who it's not).
You've identified how your company is going to make money, along with what makes it different from its competitors.
And now you're looking for a business model canvas PPT template to help you put everything together.
Is that just about right?
If yes, you are going to love today's post.
I've included a free, editable, 100% PowerPoint template for you to map out your business model, convey your value proposition and make it look amazing for your next presentation.
What is a business model?
Before heading to the business canvas ppt template, I'd like you to answer the following question:
Can you summarize what a business model is… in 5 seconds?
If yes, skip this section and head directly to the business model template.
If you can't, then put 30 seconds aside, and let me walk you through what a business model in.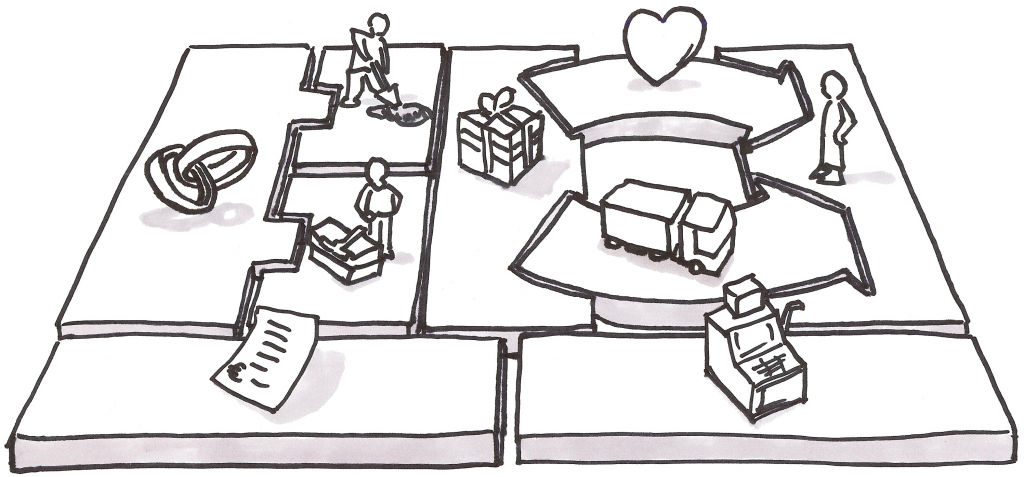 According to Alexander Osterwalder and Yves Pigneur, the authors of Business Model Generation, a business model describes how your organization creates, deliver and capture value.
"The business model concentrates on value creation. It describes a company's core strategy to generate economic value […] and provides the basic template on how the firm is going to make money".
Let me wrap this up for you:
You're set ! Now you're able to explain what a business model is in 5 seconds : )
Let's head over to the PowerPoint business model canvas.
The Business Model Canvas PPT
The Business Model Canvas slide pitch deck basically gives you the structure of a business plan:
The presentation template I'm sharing with you is 100% editable and includes 20+ slides.
Here's a sneak peak of what you'll get: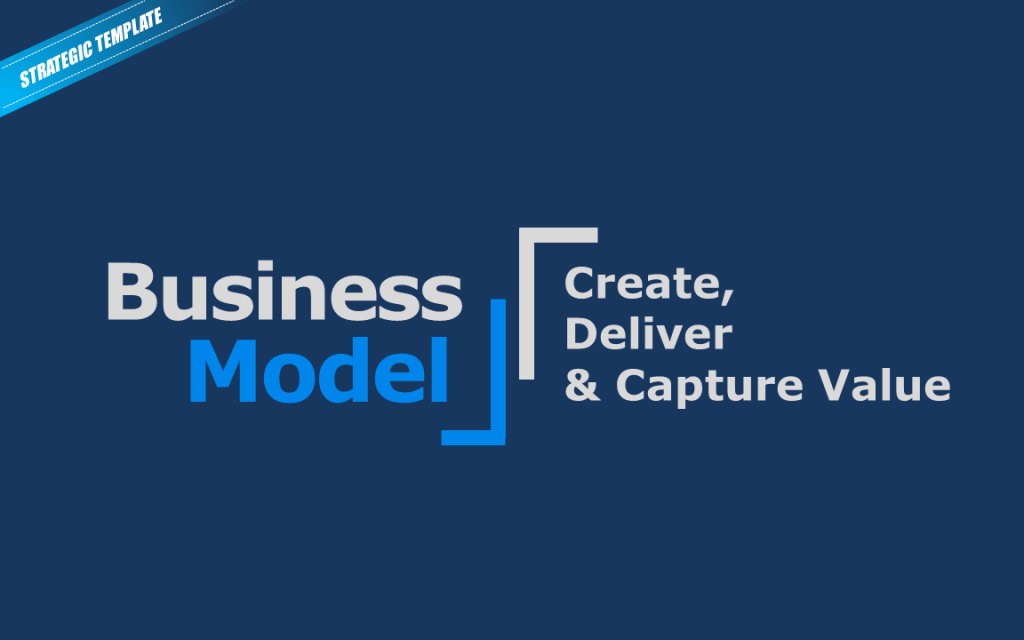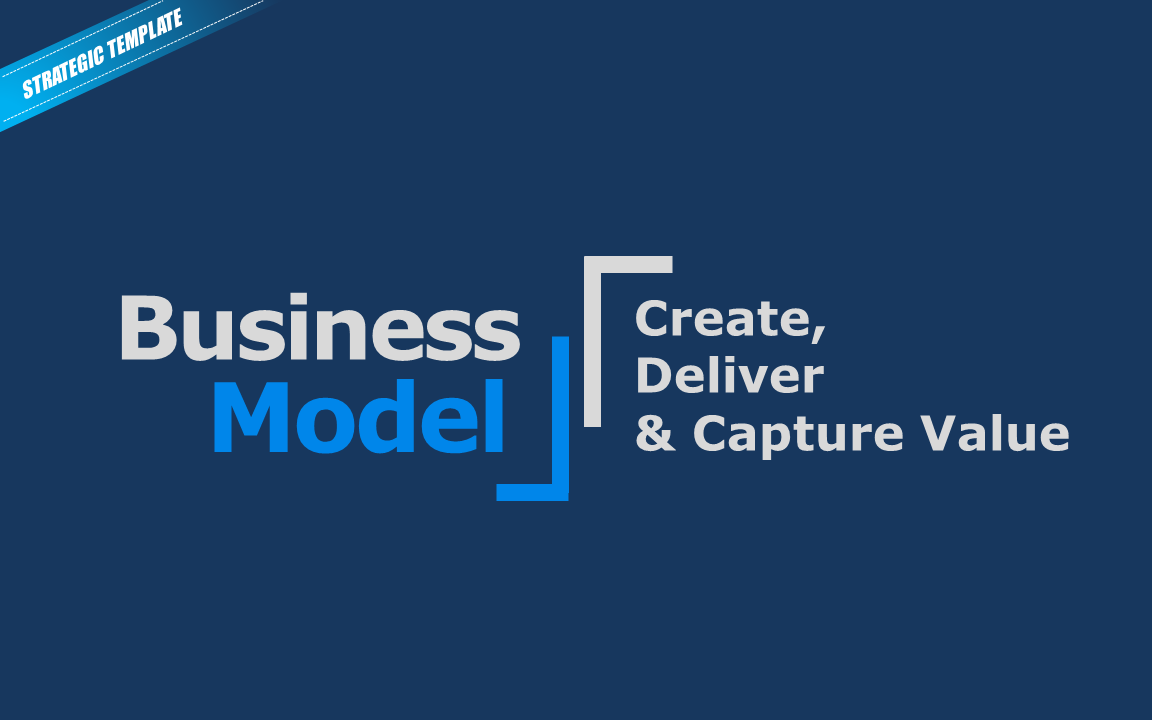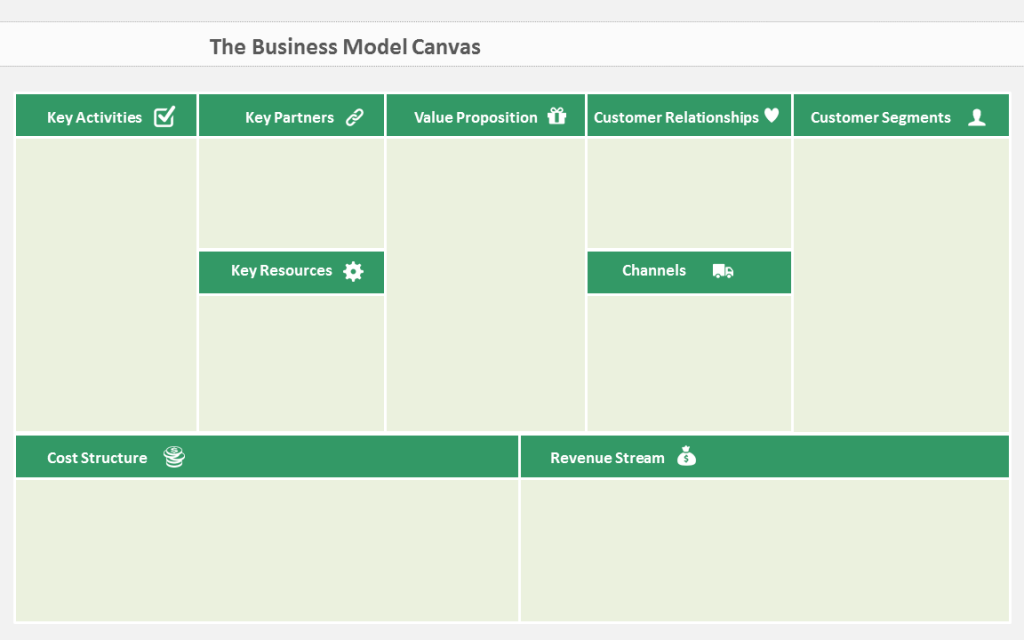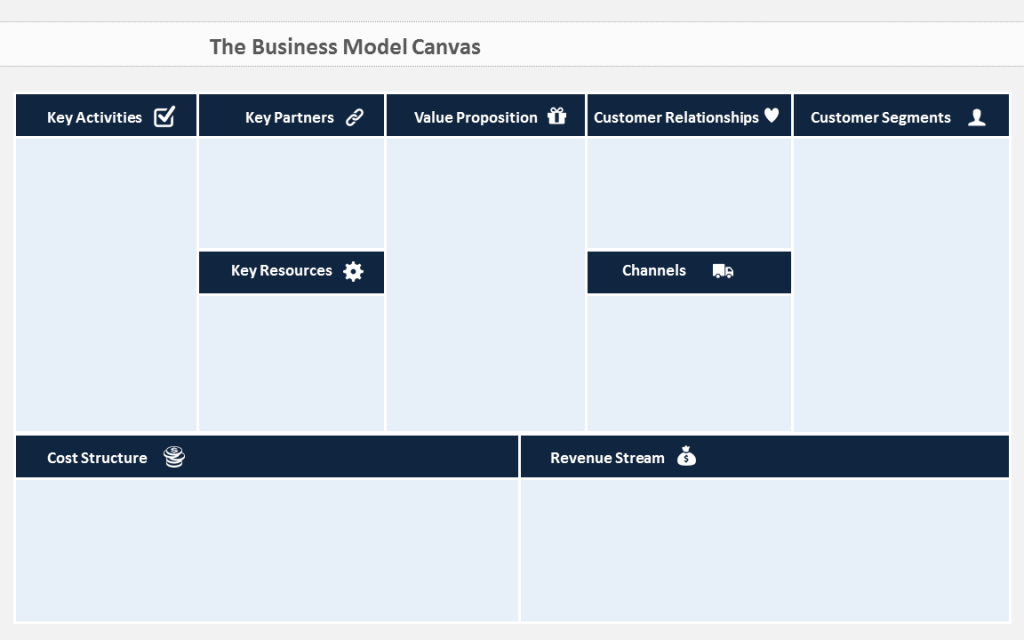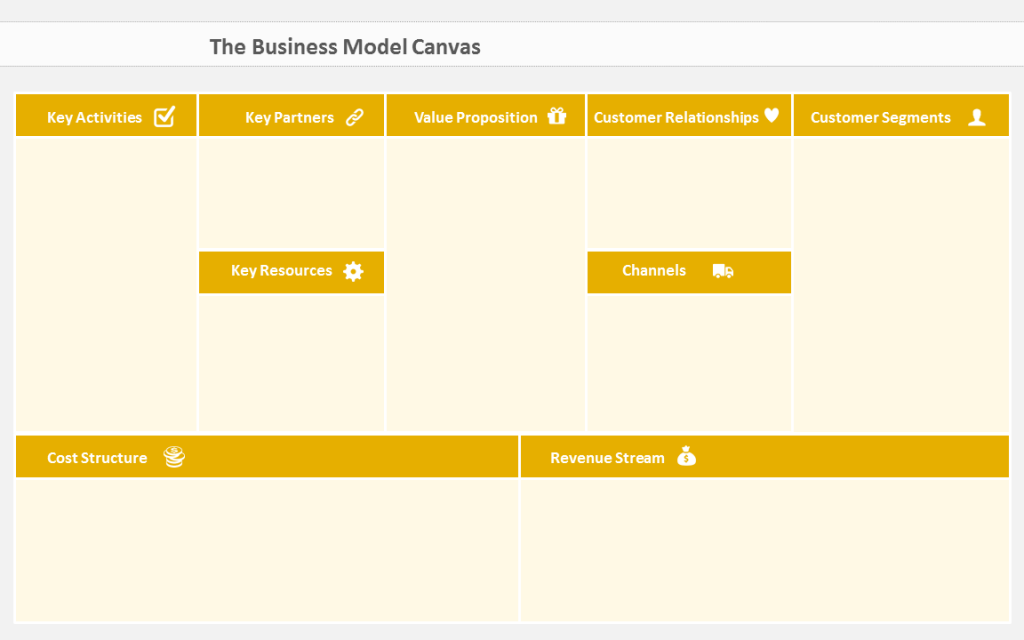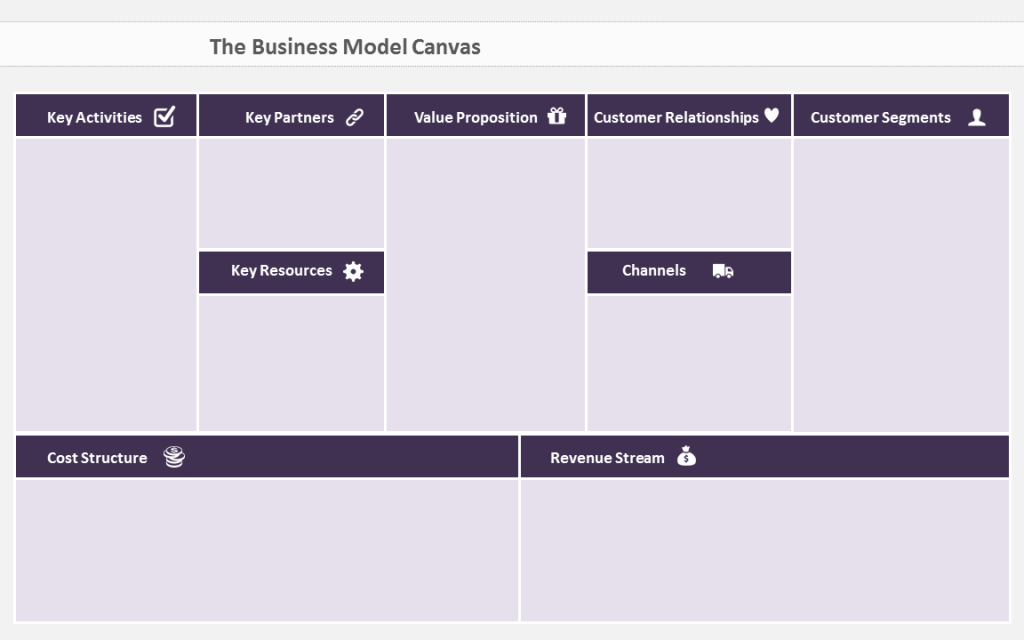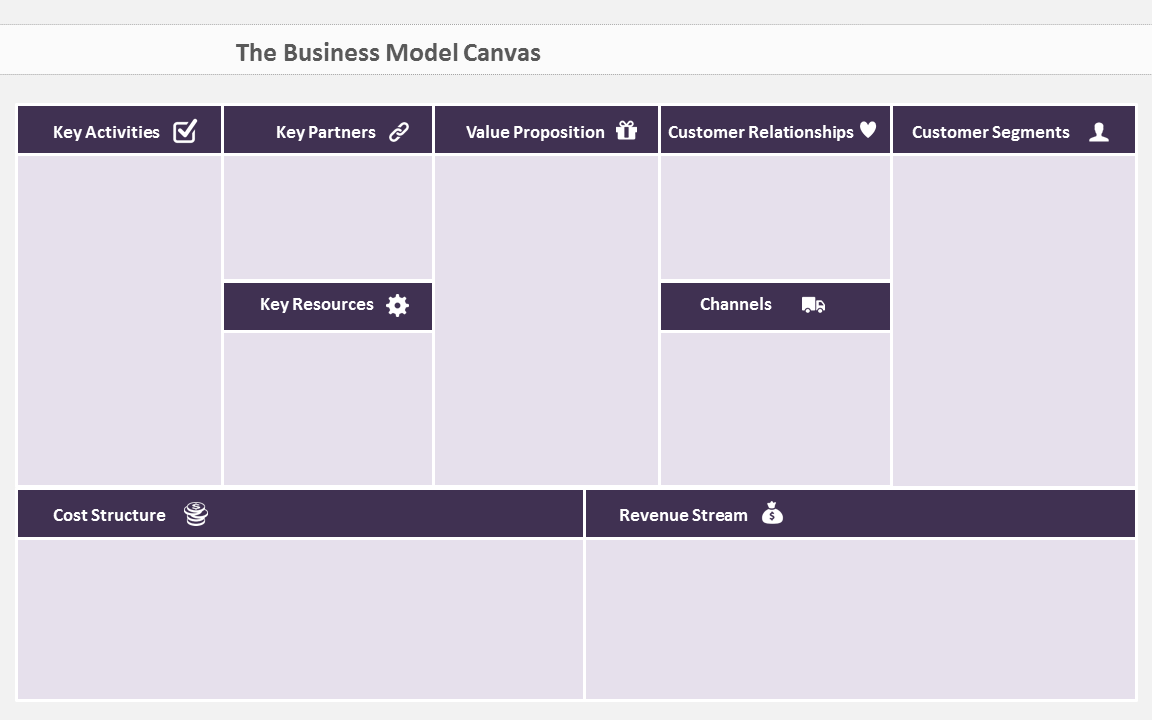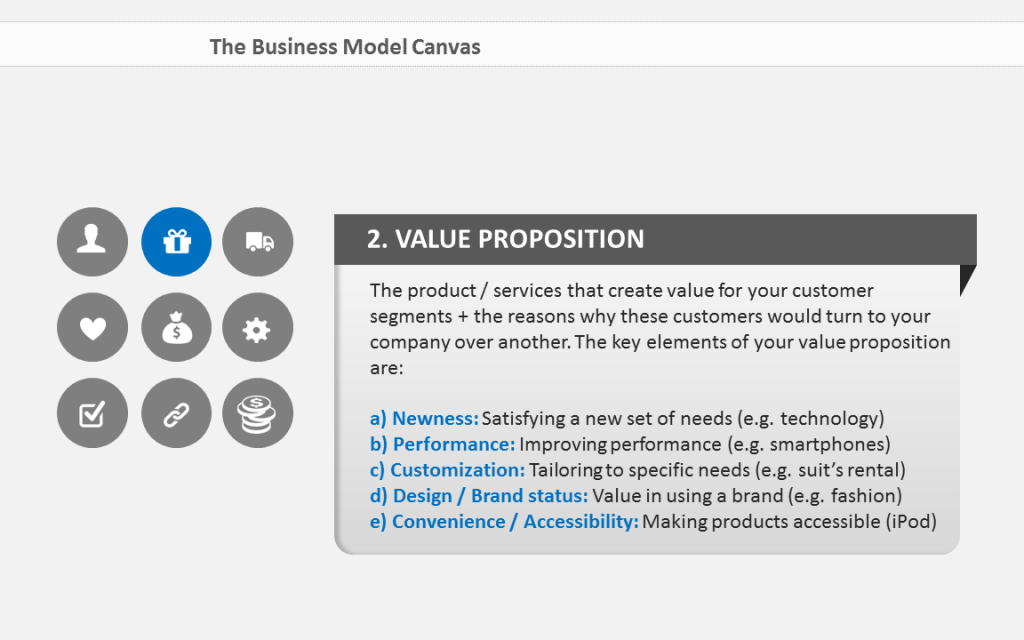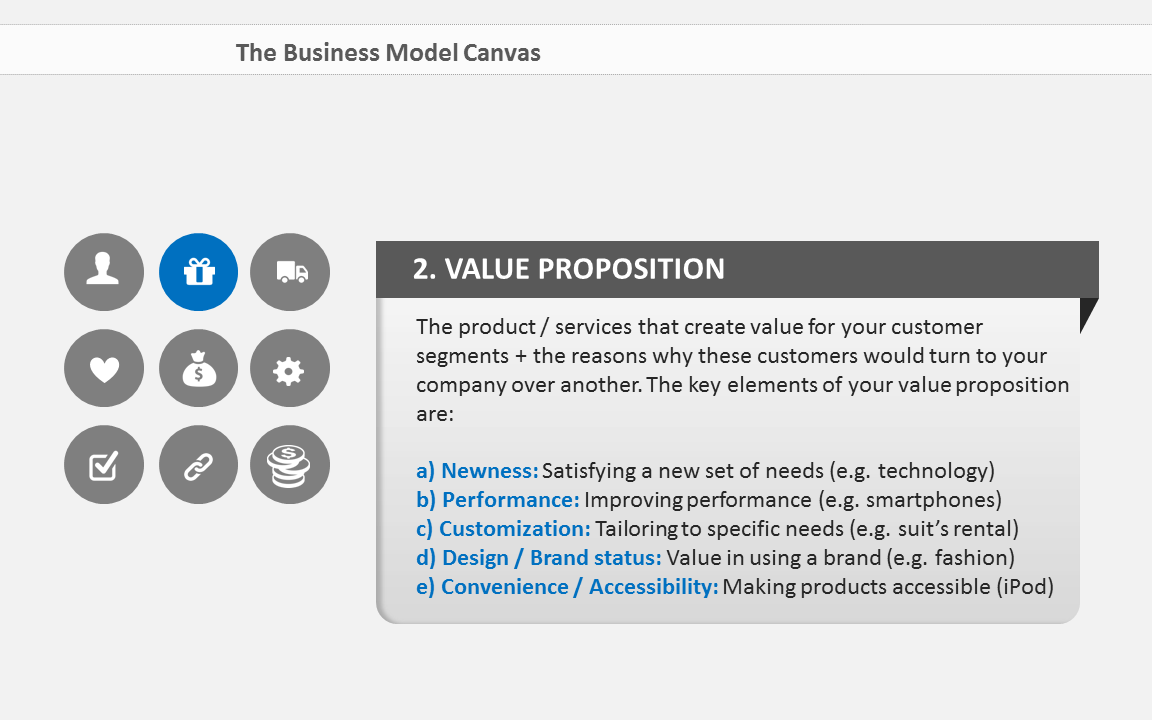 The Business Model Canvas PowerPoint Template
Click the button below to get your business model PPT  template:
Grab your ultimate PowerPoint bundle
Want more slides for your business model canvas? 
A solid investor pitch deck is your best chance to raise funding for your company.
If you'd like beautiful, editable slides that help you get your value proposition across and show investors how serious you are, then this might be of interest to you:
Pre-built, 100% customizable presentations templates to help you do just that.
You don't have to spend a huge amount of time on designing, editing and arranging those slides for your high-stake, upcoming pitch presentation.
You're smart enough to know you could spend that time on more strategic, higher level activities that actually move the needle (like tweaking your value proposition, challenging your business strategy or fine tuning your pitch).
Check out these two template packages I've hand picked for your below.
Invest a few dollars. Save dozen of hours. Look amazing.