Are you struggling with designing good presentation slides?
You know, the ones that'll get your point across, impress your audience and make a fantastic impression.
If you've been thinking "How can I make good presentation slides, I'm not even a designer!" then, I feel you. It's HARD to build professional slides when you're not a designer.
The good news is that there's a little know process you can use to jump-start your presentation design skills on the get go.
And guess what, once you'll start using it, things will get much easier for you.
In today's post, I am going to show you a proven, 3-step process that will help you design good PowerPoint slides, even if you're not a designer and know nothing about design.
So if you've been wondering how to improve your presentation skills, let's dive right in !

Good question, dude.
Three facts about the importance of good design.
Nobody cares about opinion so let's take a quick look at the facts instead:
People decide whether you're worth listening to in… 7 seconds.
On top of these facts, bad design is a credibility killer. If your presentation looks bad or average, you don't look credible (AKA trustworthy).
And if people don't trust you, they don't listen to you. Whereas if your presentation looks gorgeous, it will instantly:
Make your content swallowable

Position you as an authority in your field

Stand out and be remembered
Basically, killing three birds with one stone:

I've figured out how to simplify my slide design creativity process. To that end, I use an easy, 3-steps process that allow me to:
Streamline my creativity flow

Design killer slides

Save time
Here's how I do it, and here's how you can too:

Find your inspiration
There are three types of sources to find your inspiration.
Slideshare
When I'm not sure about how I'd like my presentation to look like, I head to

Slideshare

.
It's so far one of the best places to find awesome, proven slides and get your creative juices flowing. You ideally want to find presentations that relate to your industry and topic.
Doing a presentation about How to Generate Leads on Twitter?
Check the results for various keyword entries:

Or just browse the featured / most popular section  :

Here is a slide I selected when searching in the "social media" section:

Here are two slides extracted from presentations I selected when searching the "social media" section.
What do I like about these slides?
They are good looking, and I can easily identify their great design patterns. Because these presentations already got popular online, if you were to design similar decks, it would probably do well.
Professional template websites
They offer paid PowerPoint slides templates.
You can usually browse these websites by categories (planning, sales & marketing, charts…) and view the slides offered. Slideshop and 24 Slides are great to source professional templates.
Just browse by categories until you find slides that fit your purpose.

Google
To find presentations on Google, enter these search strings:
 "Best presentations" + "keyword"

Top + "keyword" + filetype: pdf (note: most PowerPoints are saved as pdf files)
You can also browse Google images and enter your keyword to directly access tons of visuals.
Here's a Google Search trick:
Put quotation marks around words to search for an exact phrase in an exact order.
Once you've found a couple of

creative presentations

you like, screenshot the best slides and save them by category. Chart, data, key message, cover slide, table of content, etc.
You can use the same categories you see on professional websites if you don't know how to sort them.
You want to save these slides to keep a portfolio of great presentation slides. In the future, you'll be able to quickly access your inspiration slides according to your presentation needs.

Identify great design patterns and understand how they work
You've saved a couple of nice presentation resources.
Great.
Now, it's time to tap into some of these great works, and understand how they function. What you want to do here is to dissect these slides you've picked earlier and analyze them.
Think like a detective !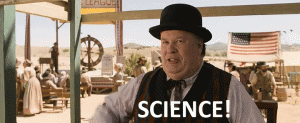 Find slides that make sense 
It's useless to identify great slide designs if style doesn't match with yours. To know if it does, think about your industry and presentation topic.
Does it make sense to adopt a similar graphic style?
You don't want to pick some shiny slides if you're in corporate finance.
Identify their key ingredients 
Slides serve different functions (cover slides, transitions, content slides…): identify them.
Then, identify the design & content components. Analyzing the slides architecture will help you to understand how everything is holding together.
If you've never analyzed presentation slides before, here's a template you may consider using:
Design

Content

What is the slide visual identity of the slide?

What is the function of the slide?

How is the content structured?

How everything is holding together?

Colors (how many colors?)

Fonts (how many, what styles, for what type of messages, what feelings they express?)

Lay-out (where is what?)

Photography (type, position in the slide)

Key message

Text

Data

Charts

Diagrams

…
For instance:

By understanding how presentations visually work, you've done almost all the job of identifying how you can benefit from them.
Let's take a look at the slide design below:

Here's a nice summary slide designed by Eugene Cheng. In this slide, I identified 3 design success patterns. Here there are:
 
Colors contrast well (black vs. white and green)

Font chosen is impactful

Colorful number shapes are much better than bullet points

That background picture hidden behind a semi-transparent layer's nice
Here's a slide I found when search for "social media" presentations on Slideshare:

Here's what's nice about it:
Rotated rectangle shape (creating dynamism)

Wall background (increasing contrast)

Callout shape (creating a good call-to-action)
Getting in the presentation design groove yet? It's time to take it to the next level and implement!

Implement and customize
If you wanna take the best out of these rocking presentations, you just don't want to copy people. The point of this creativity speed-up process is to add your own personal touch.
That means you must customize.
Remember Eugene's slide we reviewed in Step #2?
In most PowerPoints presentations, you'll have a slide dedicated to recalling the presentation content. I figured out most of these "table of content" slides are terribly boring.
To customize this design on your presentations, here what you shall consider:
Your color guidelines – most companies have graphic standards. What's yours? Use your color scheme to guide you in the customization.

Your presentation topic – Eugene has used a picture background on his slide. You can barely see it because it's nested right behind a semi-transparent black layer. To make that effect, first,

find a picture

that fits with your presentation topic. Then, integrate it full-slide to your slide and do as below.
Add a rectangle shape on top of your background picture.

Throw in transparency.
Here, I've used black as a shape color and throw a transparency of 20%. But you could pick a different color that matches with your company logo for instance.
If you chose a dark color, pick a white/shiny text for contrast purpose.  Here are three variations effects for the same background image:

Now, it's time to add those colorful rounded shapes in lieu of bullet points! Three steps:
First, add one rounded shape (insert > shape).

Second, you're now going to save some time. Keep your rounded shape selected (left-click maintained). At the main time, press ctrl and simultaneously drag down your shape without releasing the left click. This will multiply your shape as many times as you're dragging it down.

Third, make sure these shapes are aligned correctly (third image below)

Put your numbers in the rounded shapes. After that, add your text parts.
The font I'm using is IMPACT; find your perfect match for free here. You're set.
That's it, voila!


Here are two other slides I designed being inspired from others:


Conclusion
How could you possibly go wrong with being inspired by amazing presentations?
You don't have to be the smartest person in the room to do it.
Good slide design can be implemented easily, no matter if you know something about design or not.
All you have to do is to look out for the best PowerPoint presentations out there, dissect their success patterns, and implement.
I hope you liked these tips for presentation slides !

High impact presentation skills 
Now you can steal my best very strategies for developing and delivering effective slide decks, fast.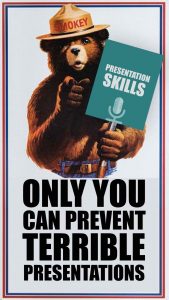 How to Make Gorgeous Presentations When You Have No Time, No Budget (And No Design Talent)
Know that feeling when you have to design that slick and professional presentation – for your boss, a high-stake client or even investors – but you have no time and budget to make it?
The thing is, these slide decks are key pieces for managing your business: sales meetings, marketing strategies, business plans, and so on.
But let's be real, you're not a designer (neither am I), and unless you have natural talent at crafting amazing business slides, it can be really tough to put together presentations that impress and deliver more than you promise.
What we need is a way to craft all these high-stake presentations easily, and fast.
Pre-built, designer-made templates let you create beautiful presentations like a real pro (and no, it won't take you months or crazy design fees).
That's right:
You won't need to spend your entire nights (or weekends) to design, edit, arrange, re-arrange, modify again and again your slides to finally put together a presentation that looks, well, it looks "just fine".
Because everything you need – unique, easy-to-edit slides, beautiful icons, graphics and so much more, will be stored in one giant folder patiently seating on your computer's desktop.
You'll make slick, professional presentations AND save a huge amount of time because you'll be able to create presentations using templates that are just waiting for you to turn them into powerful, top-tier business materials.
Here, have a look at some of these templates:
Clean and modern slides. Who said data charts had to be lame?
By now, you understand why presentation templates can help you create high value decks in a fraction of the time it takes others (Just imagine the look on your colleagues' face when you start revealing your slides at the next meeting…)
And guess what, you can get these templates like Marketofy for the less than the price of a movie ticket (or a lobster roll, if you prefer). That's basically less than $20 for…
·         Hundreds of easy-to-edit slides for you all presentations
·         2,500+ vector icons (that means you can change colors and sizes without losing quality)
·         Dozens of charts and graphs, maps. Fully-editable!
·         Fast and free customer support 24/7
·         And so much more!