Making great PowerPoint presentations, but, why?
Wondering why you should spend some time pumping up your PowerPoint slides? Feeling it's OK to have lame, sad and bland PowerPoint presentations because, well, everybody sucks at PowerPoint so, why should you care? This post's for you. Happy reading!
Difference is the key to success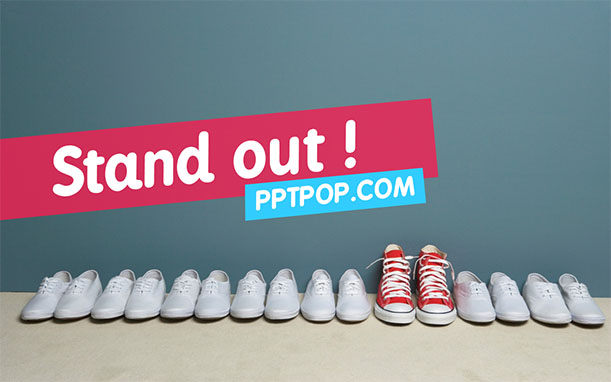 Everything taught in PPTPOP essentially comes down to one main goal: helping people to make great PowerPoint presentations that stand out. Of course, it seems obvious that great PowerPoint presentations are better than ugly ones. But the benefits of actually doing and maintaining high PowerPoint design and content quality standards are worth pointing out. Because, if you're not sure about why you should do it, why would you do it? I've short-listed the top 3 benefits that doing good great PowerPoint presentations bring you.
1# LOOK GREAT
"Today, the one sure way to fail is to be boring. Your one chance for success is to be remarkable". Seth Godin.
If your presentation looks great, you look great, which is always considered an attractive quality. Making great PowerPoint presentations show in many ways that you have high expectations. You cut a much more impressive figure when you're working your ass off putting a little effort to make the best PowerPoint presentations possible. And that makes even more sense when other (most) people around you are making lame and ugly presentation slides.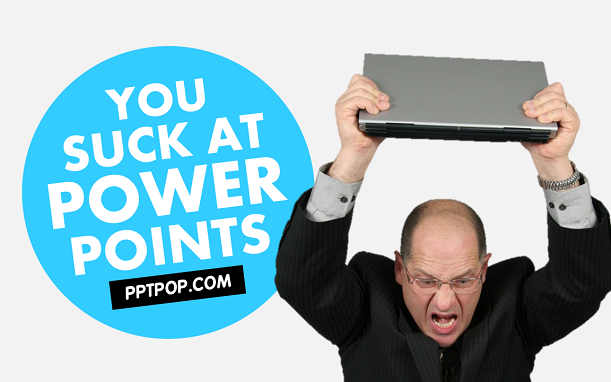 Think about that, so many people suck at PowerPoint. That gives you an amazing opportunity to be not like them, and to stand out. Some people are content to just be another face in the crowd. By assuming that, they're basically shouting to the rest of the world :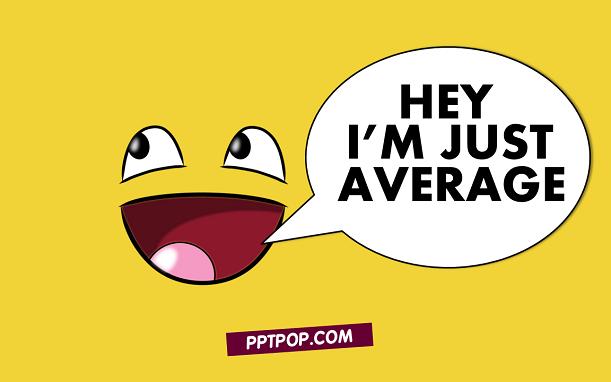 Raising the bar higher and doing the little things right will make you look like a person in control of what you do in life and that probably means that's exactly what you are.
Be different and be proud of it.  The only way to gain attention in a market is to market a product in a great manner.
2# FEEL GREAT
When you're doing things that make sense, you feel that anything is possible. Making simple, concrete and aesthetic presentations is great. First, it's not common. Second, your audience will thank you. Trust me, people not only prefer but value being presented beautiful and consistent presentations.
It's much easier to maintain a positive outlook on life when you're involved in doing great things. Your positive outlook shines through and can impress and inspire others around you. People, who feel good about themselves, assuming they maintain an air of modesty, will always tend to be better received by friends and colleagues, bosses and clients.
3# INSPIRE CONFIDENCE
As a result, people engage with you much more positively when you're doing great things. The more attractive you and the things you do look, the greater your influence on those that you come into contact with.
"If you do the work that others are unwilling to do, you will get the results that other will never achieve".
Of course, making great PowerPoint presentations is NOT easy. Nobody said it ever was. But remember that if it were easy, everyone would be doing it. And the good news is that's it's not hard enough to discourage you to learn and enjoy the benefits of doing great presentations.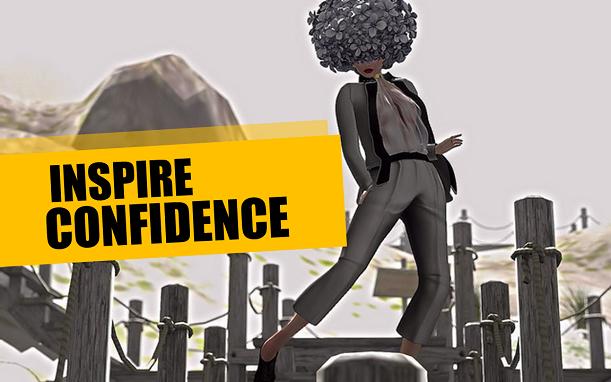 Most people suck at PowerPoint. Take that opportunity to stand out. Start learning easy presentation tips and spice up your PowerPoint slides. Follow PPTPOP's PPT Design tips, whether you'd like to design  Professional PowerPoint Templates or start making some Creative Presentations. Do that, and see if you don't start getting comments about your awesome presentation design skills.