Are you wondering how to create a solid, well-designed presentation that'll make you stand out in front of any audience?
If yes, then I'm sure you woudn't mind adding some PowerPoint presentation graphics to your slides – so they look more clean and professional.
In today's post, you will get access to various presentation freebies that will help you craft creative presentations that get your message across and leave a great impression.
For each freebie, I will get started showing you screenshots of how they look like, so you can decide whether it's a good fit for you.
Then, I will provide you concrete examples of how you can use those presentation graphics in your own slides.
Let's dive right in.
---
Free PowerPoint graphics for your personal and business presentations
---
1. Colorful shapes and bubbles to highlight your content




How to use them
These PowerPoint graphics and shapes can be used to:
Enhance a headline (the text at the top of your slide used to grab the attention of your readers and motivate them to keep on reading)

Highlight specific points, keywords or figures
Here are a couple of examples of how you can use them to craft your presentations:



For the body slides, here are a couple of slide structure templates to help you better position your stickers: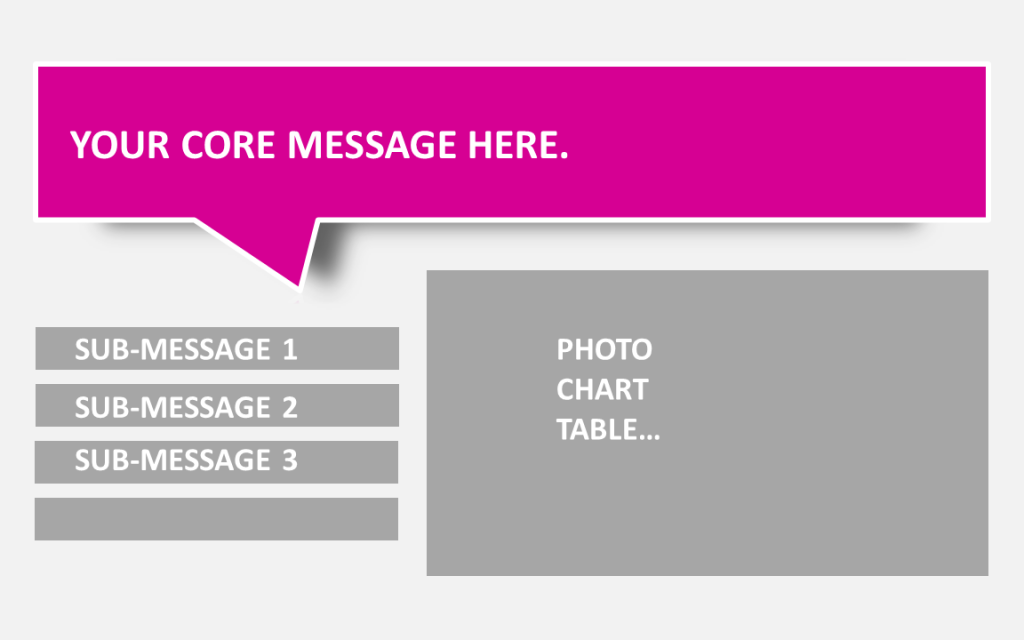 ---
2. Colorful PowerPoit graphics

We're all tired of sitting through dull and crappy presentation design templates that put us to sleep.
Here are a couple of additional freebies you can use on your slides to make them stand out: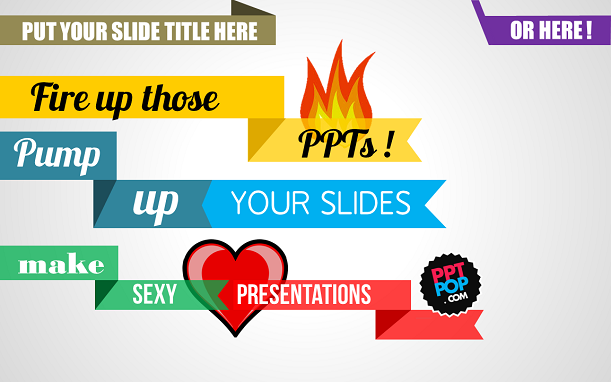 How to use them
These freebies consist of several shapes grouped together.
These shapes are "grouped", so you can move, enlarge or reduce them as one whole entity: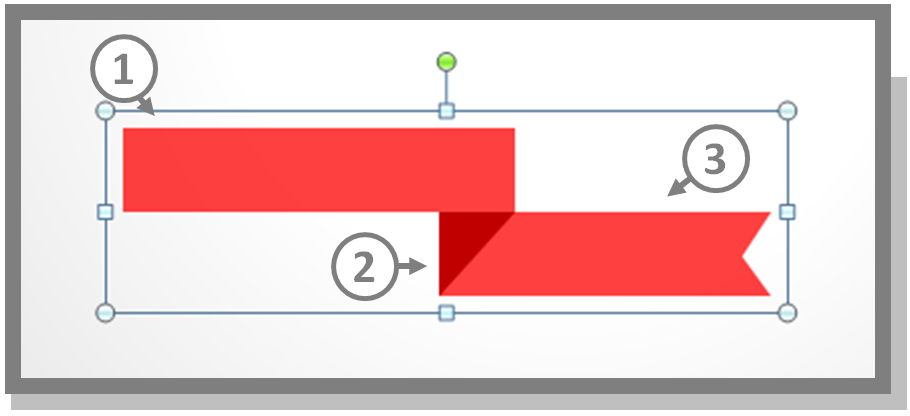 If you'd like to stretch one part (one shape), without impacting the other shapes, just double-click on the part you'd like to customize and move it as you'd like:

Also, some freebies have semi-transparent shapes. You can change that by clicking right on the shape > format > fill > transparency %.

Now, let's move to the examples: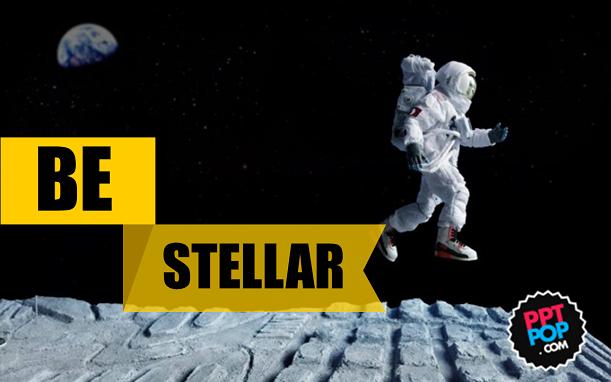 You can use this PowerPoint graphics to pump up your cover slide.
If you want to get gorgeous, free stock photography for your slides, make sure to check out this post where I am listing my top photo resources on the internet.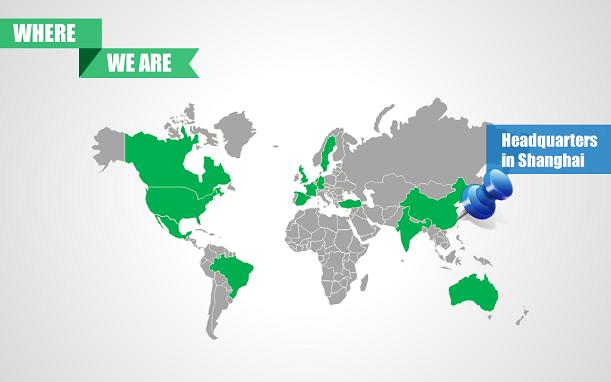 Note

: if you want to get beautiful, editable maps like the one on this slide, head over to this post.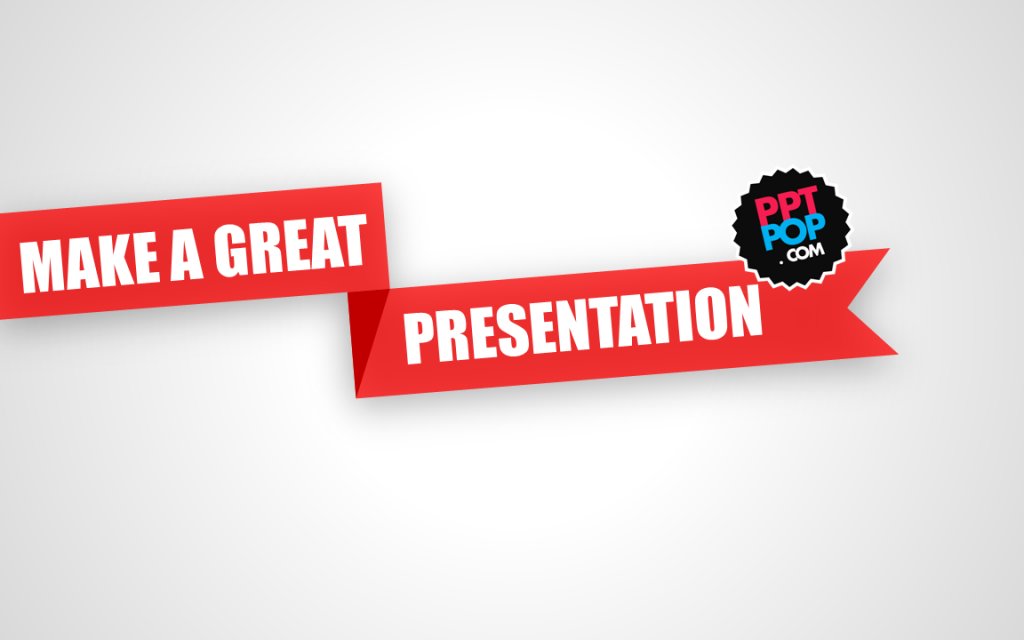 Note

:  You can apply some nice effects on your freebies.
I advise you to try out the blur effect: it's nice and clean, and easily applicable. Try to use a shadow color close or related to your background color. It will increase visual consistency and comfort: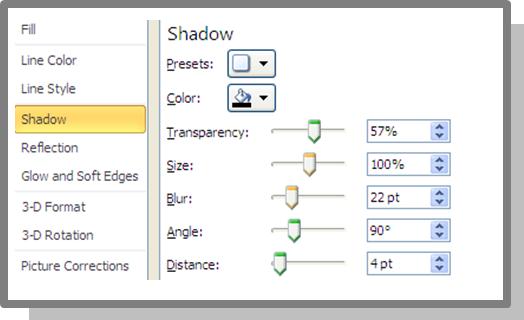 ---
Additional resources

---
Want to build your slides 3x faster?